Société X Zagreb
October 6 – 11, 2020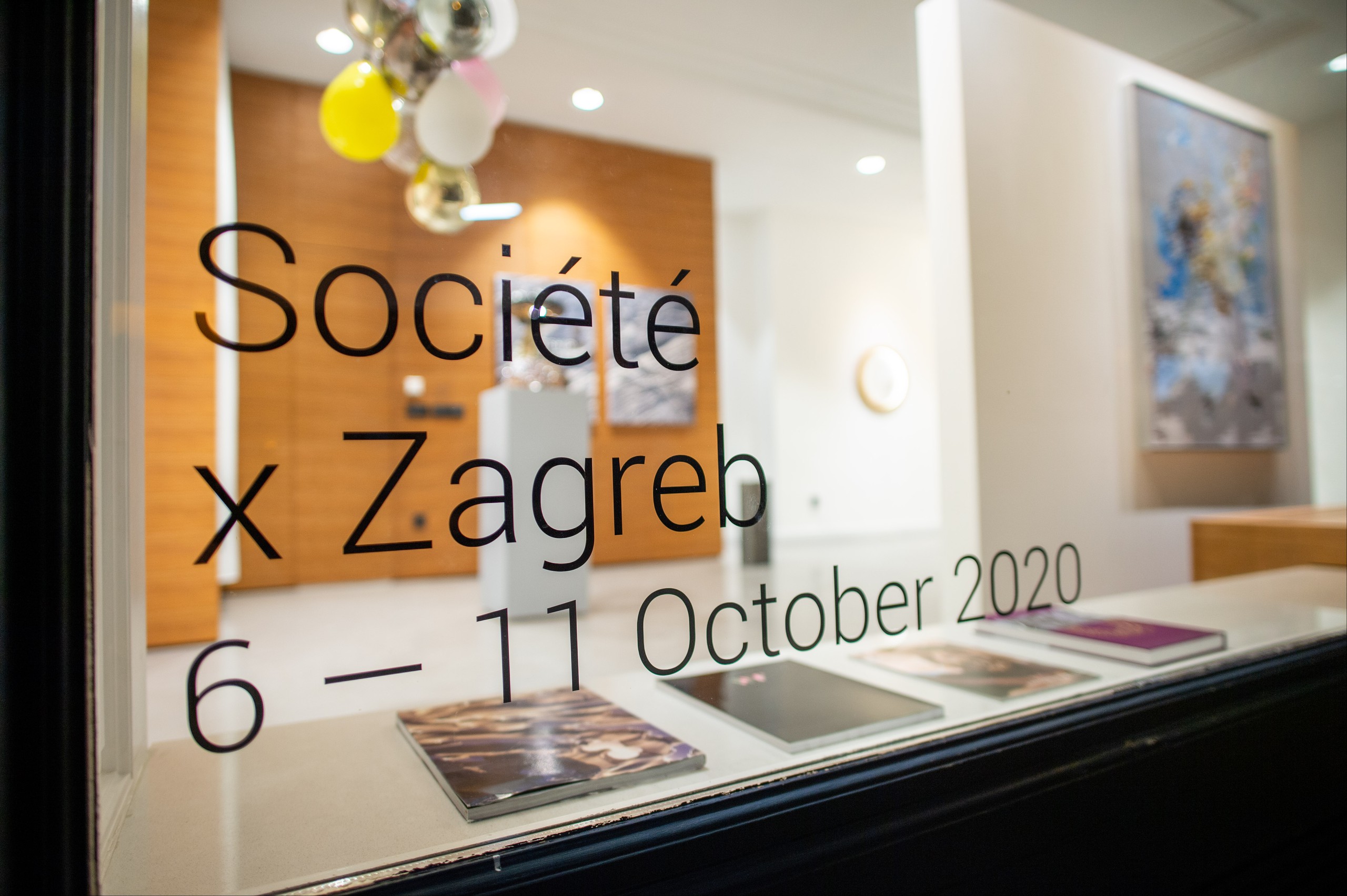 Société is excited to announce a pop up exhibition in Zagreb. Opening on Tuesday, October 6th, the exhibition will be on view every day from 12 noon to 10 pm until October 11th. Video screenings will be held throughout the duration of the exhibition. For its inaugural exhibition in Zagreb Société will exhibit pioneering works of Trisha Baga, Petra Cortright, Kaspar Müller, Jeanette Mundt, Bunny Rogers, Timur Si-Qin, Ned Vena and Lu Yang. Société is a Berlin-based gallery with an international profile—its core operations lying in Europe, the United States, and Asia. The gallery's exhibitions, publications, and boundary-pushing initiatives have established a vital dialogue among artists working internationally.
Although differing in media and approach, a strong conceptual thread links the diverse positions. The artists address the relationship between cultural production and consumption, the circulation of information, identity, and cultural history in an era highly mediated by technology. This framework has become widespread in the field of contemporary art, and the gallery artists – who offer important perspectives on these issues – have received increasing attention from international audiences and institutions.
Most of the artists had their first solo exhibition with gallery, and since then have been the subjects of exhibitions at the New Museum NY, Whitney Museum, Museum of Modern Art NY, Pirelli Hangar Bicocca Milan, Hamburger Bahnhof Berlin, Musée d'Art Moderne Paris, KW Institute for Contemporary Art, Berlin and many others.
Over the last years Société has become one of the most progressive contemporary art galleries, participating in Art Basel, Art Basel Miami Beach, Art Basel Hong Kong, Frieze London, Frieze New York, Frieze L.A. among many others.