Bunny Rogers
---
The multi-faceted practice of American artist and poet Bunny Rogers draws upon a highly personal constellation of television shows, movies, Internet forums, and everyday objects to reflect upon experiences of loss, alienation, intimacy, and community. Working across media, she creates immersive worlds that materialize her own inner universe and uses the hermetic logic of these associations to emotionally connect with the viewer. Rogers' conceptual landscapes often reference the world of online gaming and the malleable identities endemic to role-playing and fantasy communities. When considered together, her visual and poetic practices can be understood as collages of her real and virtual selves filtered through her supercharged imagination.
Bunny Rogers (b. 1990, Houston) is a visual artist, poet, and performer based in New York. Her work has been exhibited internationally in solo exhibitions at venues including Hamburger Bahnhof - Museum für Gegenwart, 2020, Kunsthaus Bregenz, Bregenz, 2020; Museum für Moderne Kunst, Frankfurt, 2019; Marciano Art Foundation, Los Angeles, 2018; Whitney Museum of Art, New York, 2017; and Musée d'Art Moderne, Paris, 2015. She has participated in group exhibitions at Boros Collection, Berlin, 2022; Palais de Tokyo, Paris, 2021; New Museum, New York, 2019; Fondation Louis Vuitton, Paris, 2018; Louisiana Museum of Modern Art, Humlebaek, 2017; The Rubell Family Collection, Miami, 2016; and Sandretto Re Rebaudengo Foundation, Turin, 2015. She is the author of My Apologies Accepted, 2014 and Cunny Poem Vol. 1, 2014.
---
Ms Agony
Société, Berlin, 2020/21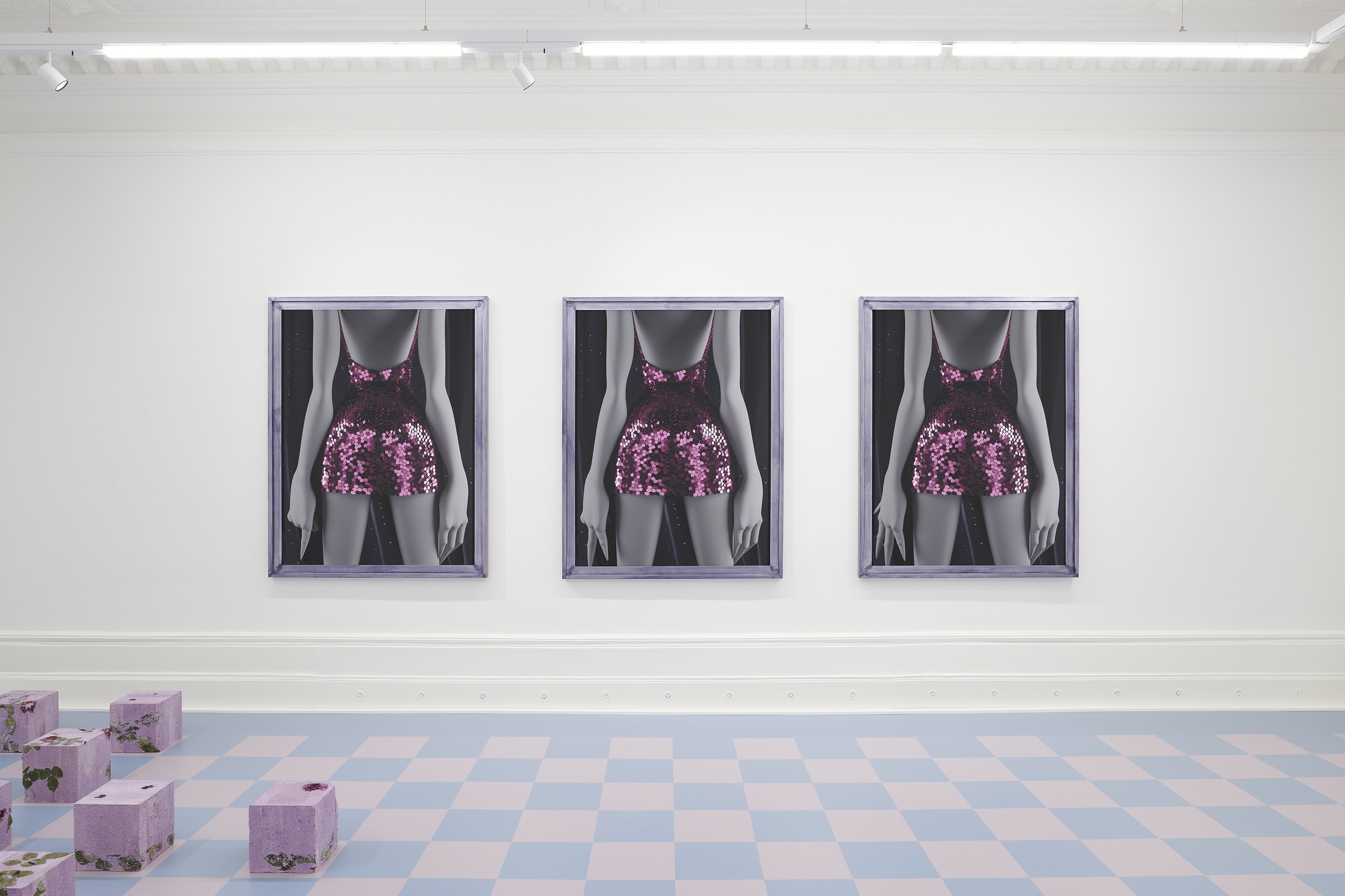 In her multi-faceted practice, the American artist Bunny Rogers creates immersive conceptual landscapes that draw upon a highly personal constellation of television shows, movies, Internet forums, and everyday objects to reflect on experiences of loss, alienation, and intimacy. Rogers' installations create idiosyncratic narrative worlds that teem with references to people and fictitious characters that have influenced her. These spaces often operate as solemn acts of dedication and tribute, driven by a desire to "make something beautiful" from a place of authentic affection.
In her new exhibition Ms Agony, Rogers softens and domesticates the chess-board, transforming it into pink and blue squares. With its characters of all classes, intrigues, and actions, the meta-fictional structure of chess has a practically narrative quality. Extending throughout the gallery, Rogers' chess board provides the substrate for the interplay of longing and desire to unfold. Purple roses encased in cement, sculptural portraits of celebrities as utilitarian household objects, partially-decimated stars from the Hollywood Walk of Fame, and a new series of self-portraits as Joan of Arc are some of the figures that populate the board. Chess is a game of perfect duality, a game of opposites. A time-worn game of skill and strategy, a chess match performs the never-ending cycle of the struggle to survive. While the primary definition of agony denotes a state of intense mental and physical suffering, it also implies a passage from one state into another, the final throes of the struggle before death and the birth of something new.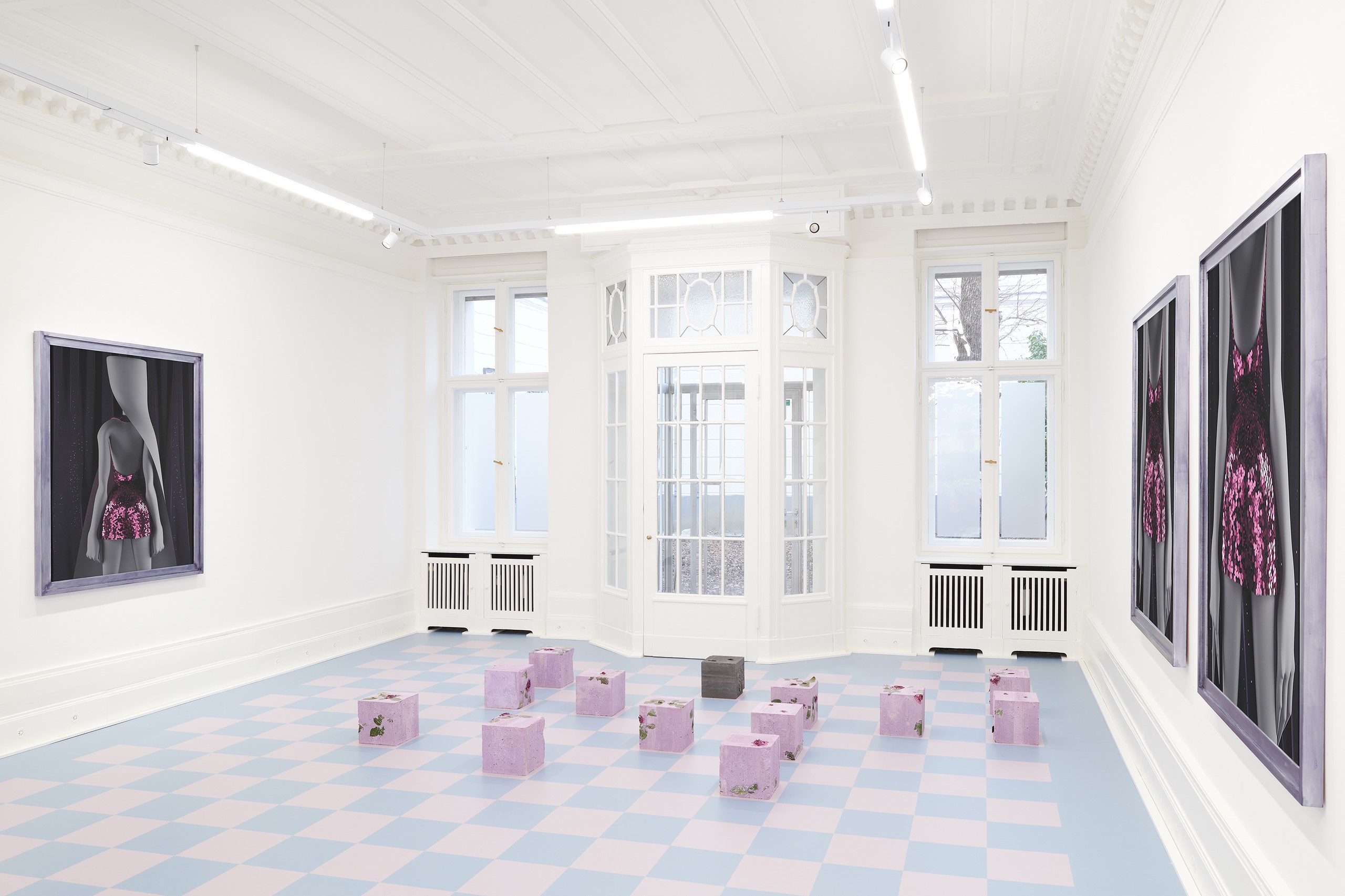 Neopets at Der bewohnte Garten
Gut Hasselrath, 2022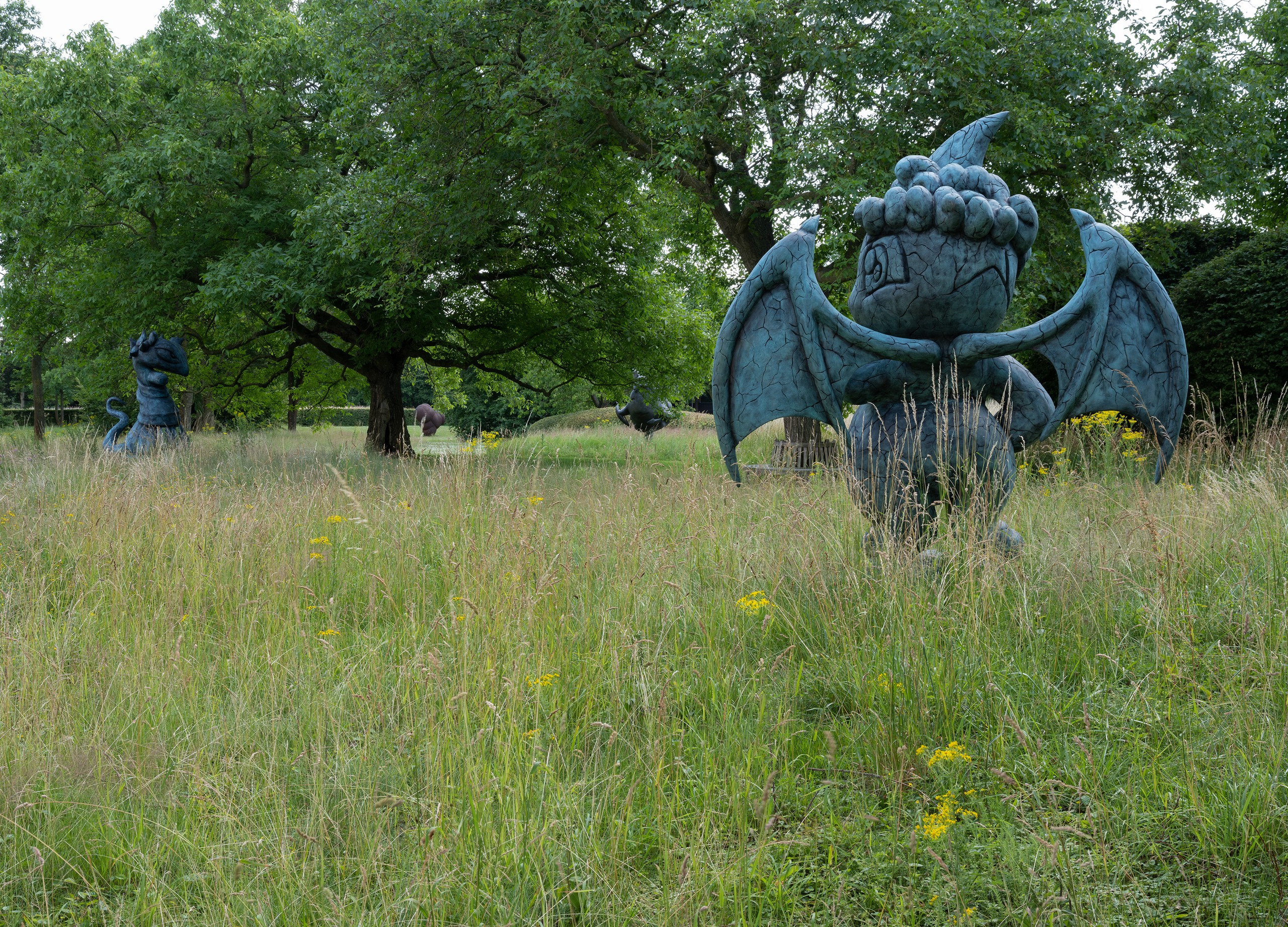 Art Basel Parcours 2021
Barfüsserplatz, Basel, curated by Samuel Leuenberger
One of the most distinguished and distinctive artists of her generation, Bunny Rogers' engrossing and highly personal practice draws upon an idiosyncratic constellation of cultural references. Often organizing her work into recurring series, Rogers creates immersive worlds that materialize her own inner universe and use the hermetic logic of these associations to emotionally connect with the viewer.
A major reference for Rogers is the world of online gaming and the malleable identities endemic to role-playing and fantasy communities. This interest was not born out of purely conceptual or aesthetic considerations, but instead developed seamlessly from Rogers' own fascination and involvement with these platforms in her youth. Indeed, her first forays into artmaking can be traced to her nascent experiments on the website Neopets.com: an immersive online universe popular in the early aughts in which children created and tended to virtual pets. For Rogers, spending time on the internet as a child was equated with a freedom from isolation and her work thereby evinces an enchantment with online expressions of community. "My Neopets were real to me," Rogers explains, "I wished that I could visit Neopia and didn't understand why I couldn't." The all-consuming structure of neopets.com—with its branded games that allowed players to win neopoints, the virtual currency needed to navigate the land of Neopia and provide for their NeoPets—fascinated Rogers with its conflation of consumption, fantasy, and care.
Rogers describes the process of logging into Neopets after school as "coming alive again." The connection she felt with the game and its players alleviated the feelings of isolation and loneliness experienced away from the keyboard. "The participation in an online world made me aware of a bigger community," Rogers says, "and (it) gave me hope that what I was doing wouldn't always go unnoticed." She has made a number of sculptural works inspired by the Neopets who—along with works that reference the Columbine tragedy, the musician Elliot Smith, and the character Joan from the short-lived television show Clone High—have become one of the most emblematic references in her artistic practice. In a new series of works created on the occasion of Art Basel Parcours, Rogers creates a series of towering sculptures inspired by this beloved virtual animal kingdom from her childhood. Not only will this be the first time that these works are conceived for public space, but it is also the first time that Rogers works on such a large scale. Enlarged to over three meters, these virtual creatures who left such an indelible mark on Rogers' consciousness assume a physical form to meet us in public space. Unlike the (contentious) memorializing function of many outdoor sculptures, which seek to uphold values, events, or individuals deemed sacred to a specific place— Roger's Neopet sculptures are memorials to a highly subjective inner world. And by situating them in public, she invites us to tap into this intimate space of memory, fantasy, and identity.
Self Portrait as clone of Jeanne D'Arc
Hamburger Bahnhof - Museum für Gegenwart, Berlin, 2020
Hamburger Bahnhof is presenting Bunny Rogers's installation Self Portrait as clone of Jeanne D'Arc. In her works Bunny Rogers plays with ideas of identity and deals with sensitivity and vulnerability as well as friendship and marginalisation. She is often inspired by characters from television series, video games and the internet. In her 15-part, large-format series Self Portrait as clone of Jeanne D'Arc, 2019, Rogers adapts the figure of Joan of Arc from the animation series Clone High, in which a school is populated by clones of historical figures. In the role of Joan of Arc's alter ego, the artist presents herself in various situations in these images with their allusions to everyday life and popular culture, transforming the exhibition space into an atmospheric stage of emotions.
Kind Kingdom
Kunsthaus Bregenz, Bregenz, 2020, curated by Thomas D. Trummer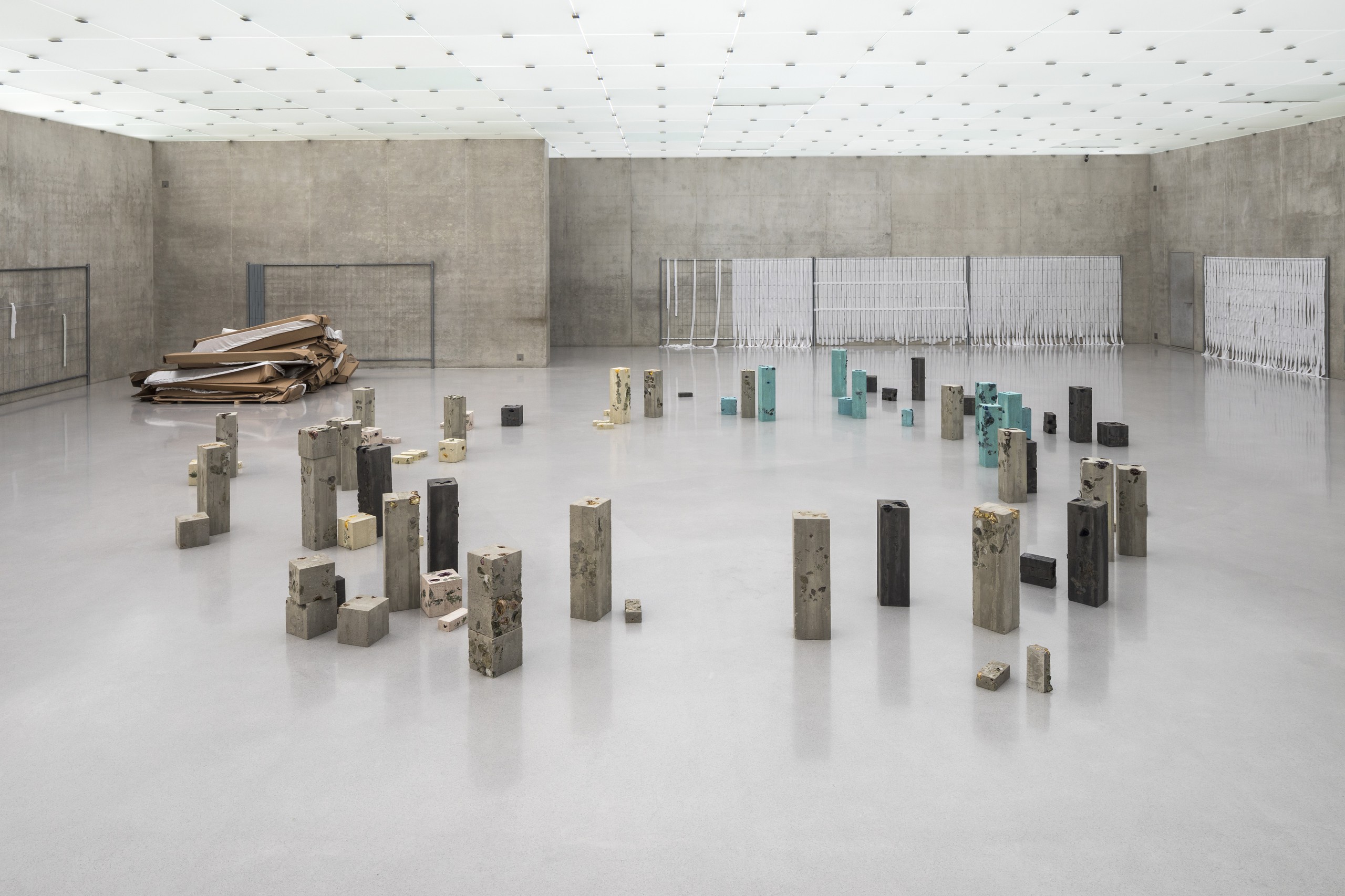 For its first exhibition in 2020 Kunsthaus Bregenz is presenting the American artist Bunny Rogers. The unadorned concrete of Peter Zumthor's renowned building provides an ideal setting for Roger's work, since she not infrequently invites her viewers into Stygian-like mise-en-scènes. The mood of her work is somber and doleful. Her installations, which generally incorporate music and poetry, are inspired by figures from the Internet, television series, and video games. The symbolism of the world of consumer goods and the entertainment industry, customarily presented as one that is both safe and profit-oriented, is inverted, becoming equivocal, profound, and melancholic. Rogers plays with identities in making series of portraits of herself that are ultimately 3D models of television characters. She does not present herself as a winner in such works, but rather as vulnerable, capable of suffering, and abandoned.
Bunny Rogers planned expansive installations across all four floors of Kunsthaus Bregenz, the various scenarios and prevailing atmosphere being inspired by American funerals. A lawn is being laid in one space, a shower sprinkling water from the ceiling, the whole recalling shower rooms in an American school. Elsewhere visitors encounter roses cast in concrete. Soil, rubbish, and withered flowers become metaphors for the poetic and painful, beauty and transience–an art that does not shy away from the eerie, reminding each of us of our own responsibilities. It is a memorial, "objective art is impossible," according to Bunny Rogers.
A central subject in her work are the deliberations in the aftermath of the 1999 mass shooting at Columbine High School in Littleton, USA, in which fifteen people were murdered, including twelve students, one teacher, and the two perpetrators. Bunny Rogers choreographs spaces evoking the school but which become atmospheric tableaus, transforming KUB into a unique site that is not merely theatrical, but also a critical and political one interrogating the present.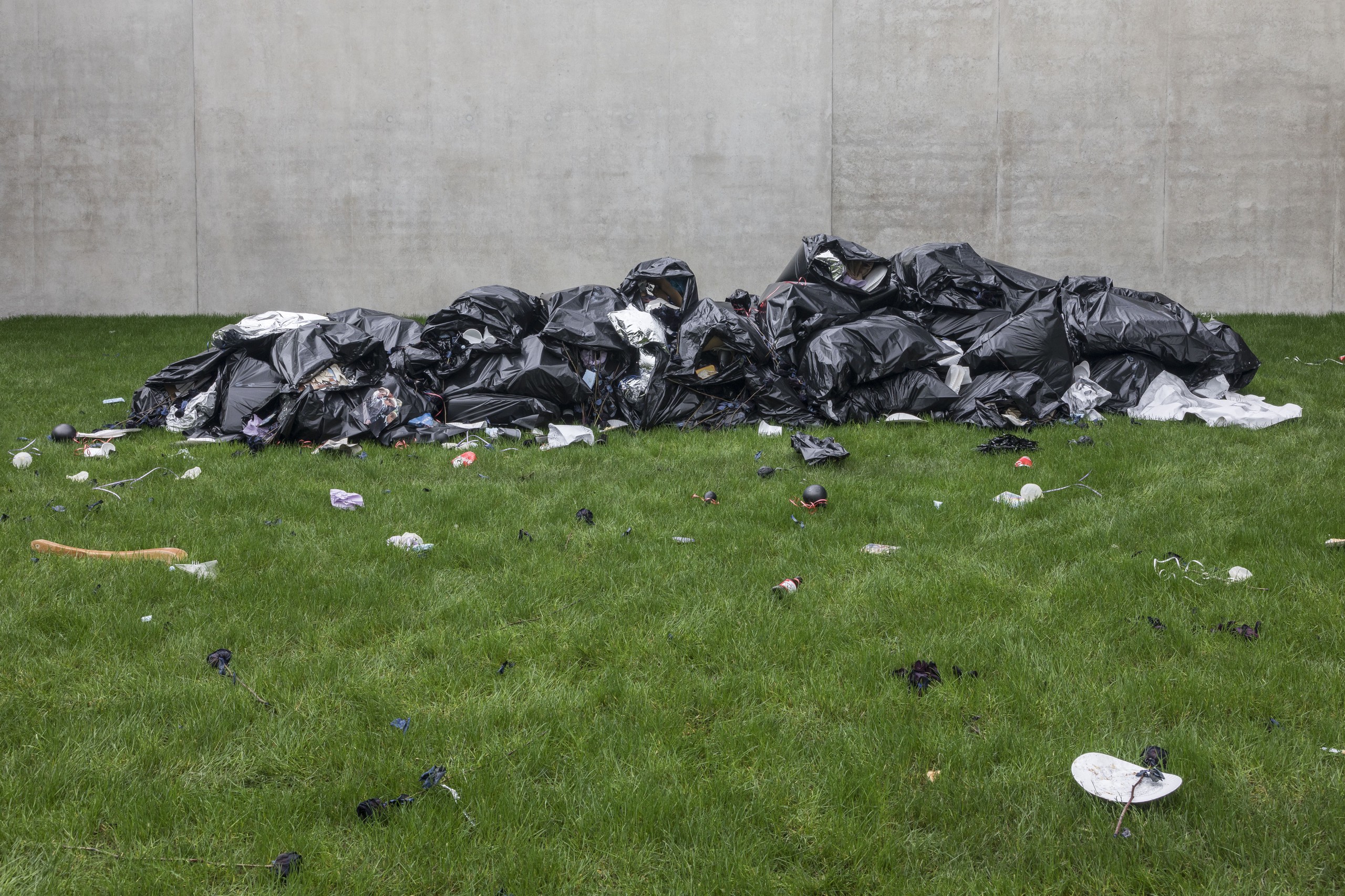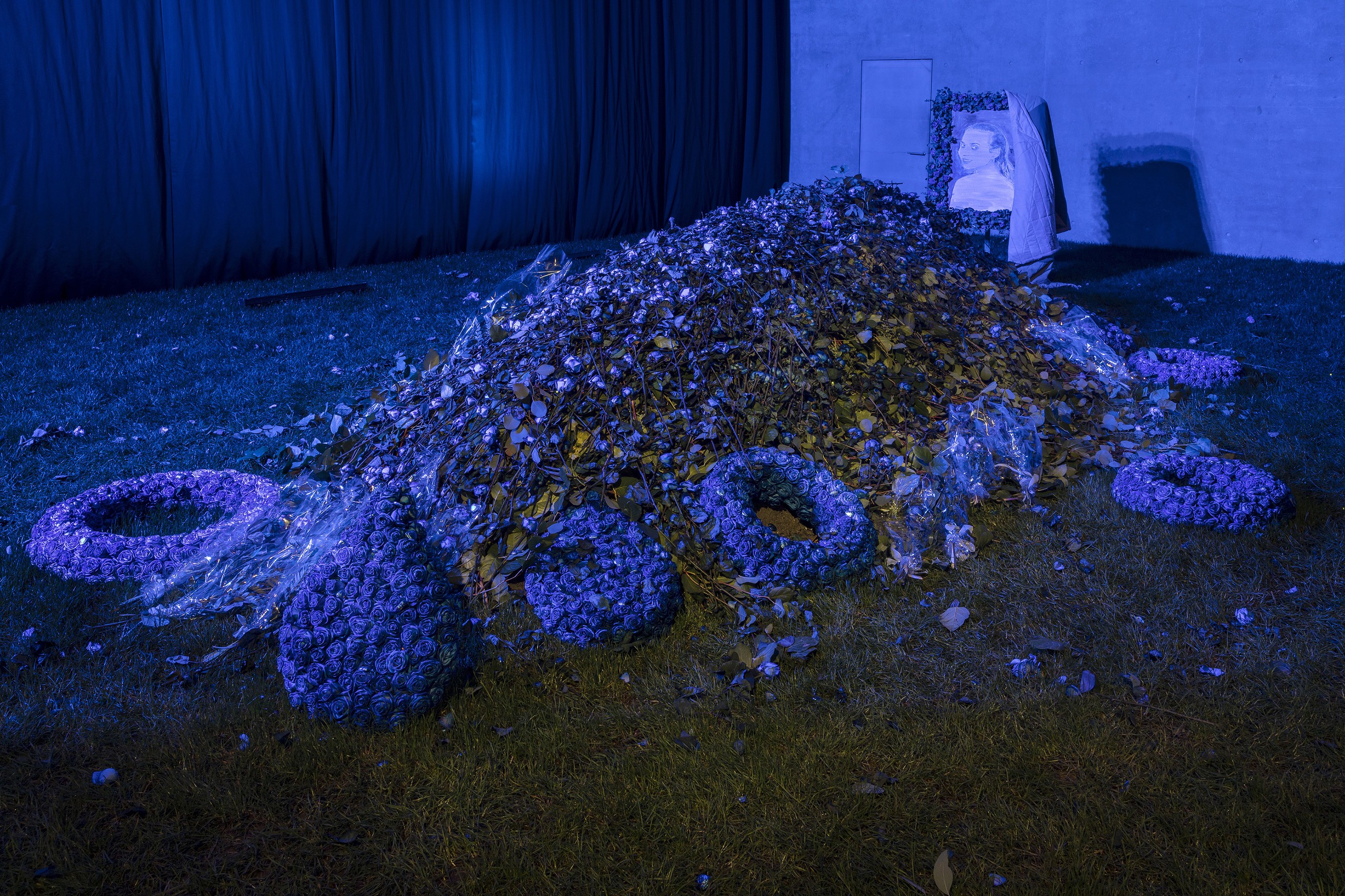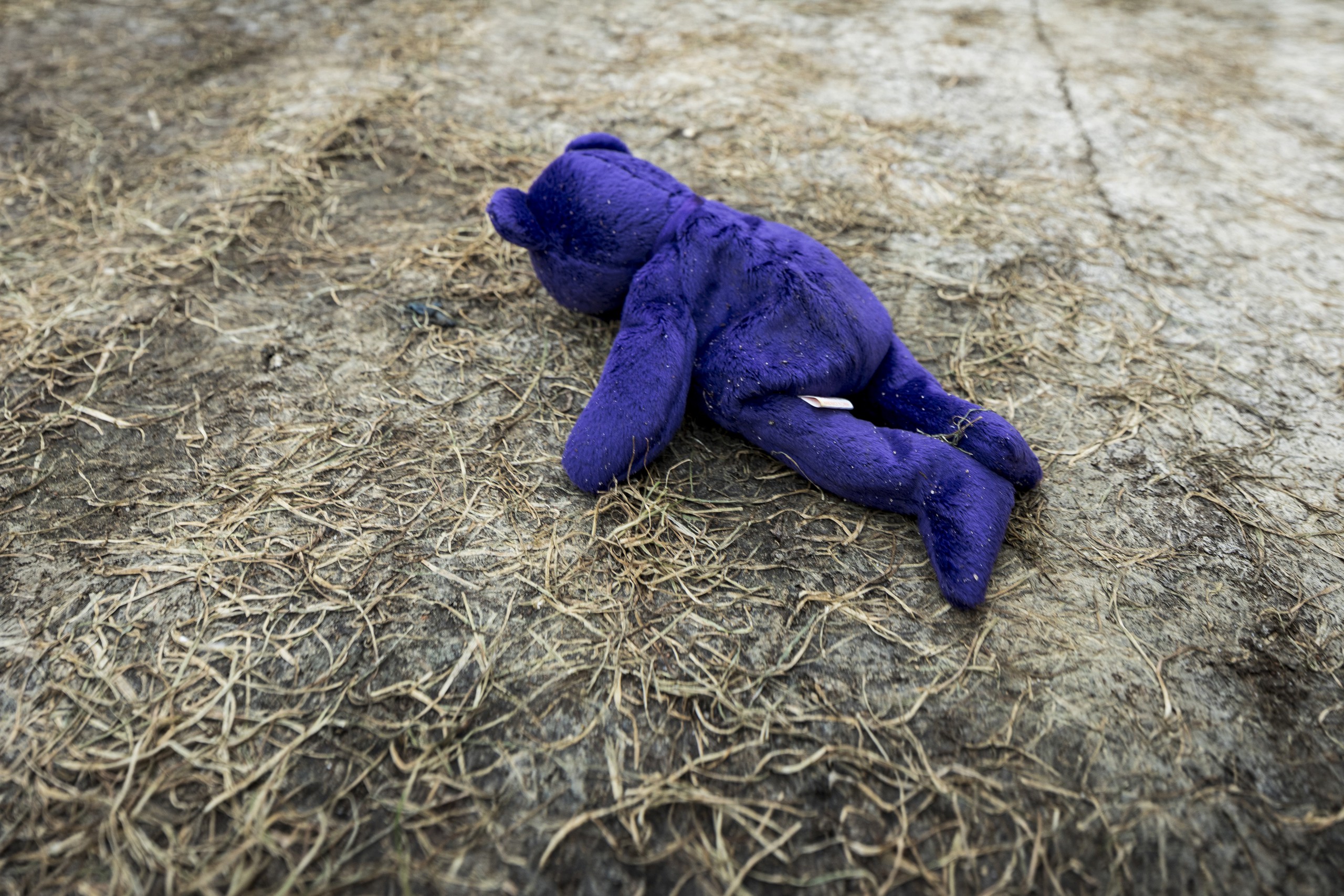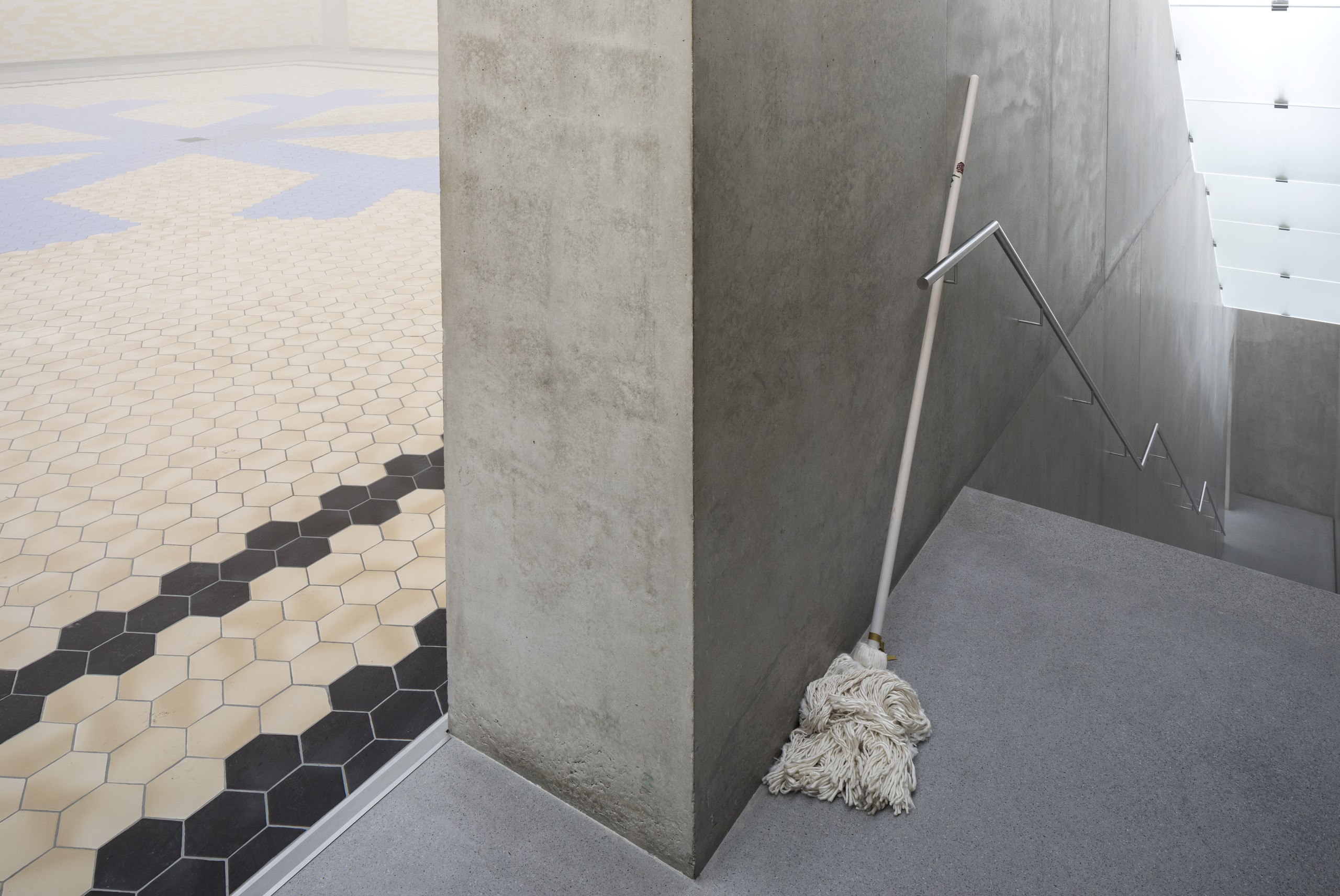 Sanctuary
Performa 19 Biennial, New York, 2019, curated by Roselee Goldberg and Kathy Noble
Bunny Rogers transformed the common spaces of a public high school—hallways, gyms, and the auditorium—into a living installation composed of sculpture, light, special effects, and performers. Rogers dissects how her own internal world was shaped by the media consumption of her youth in the late 1990s and 2000s, exploring contemporary adolescent experience in today's highly mediatized digital world, to analyse how individual and collective memory are shaped. Referencing the aesthetics of animated television shows and video games, Rogers created an uncanny environment that is at once both familiar and magically surreal.
The audience made their way through darkened hallways, evoking Silent Hill or The Walking Dead, only to find themselves drawn to sounds emanating from the glowing auditorium. There they witnessed a live rehearsal of a talent show, inspired by the MTV animated series Clone High, performed by artist friends and collaborators from Rogers's own life. Akin to the experience of today's media consumption, the audience had the freedom to come and go as they please, digging through the various layers of artifice to create their own associations, experiences, and ultimately memories.
Self-portrait as Clone of Jeanne d'Arc
Art Basel Unlimited, 2019, curated by Gianni Jetzer
With Self-portrait as Clone of Jeanne d'Arc Bunny Rogers moves beyond the confines of the definition of self-portraiture. In a bold gesture near erasure, Rogers removes her own image as subject to replace it with a serial portrait of her adopted persona–the angsty Joan of Arc from MTV's cult hit Clone High animation series which aired between 2002–2003. Blown up to massive proportions, Roger's serial self-portrait features her alter ego in 15 varied positions and situations, including references from both, her personal life and pop culture.
Using the cartoon character as a surrogate of herself, Rogers spins a web of associations that are both subjective and relatable. In her practice, Rogers often references the world of online gaming and the malleable identities endemic to role-playing and fantasy communities to investigate themes of alienation, violence, desire, and elastic notion of self present in contemporary life of a mediated society. Using her character as a proxy, the artist also reflects on the complexity of adolescent femininity with angst, ferocity, desire, and narcissism being its intrinsic components–the latter accentuated by the decision to augment the images.
Rogers posits Self Portrait as Clone of Jeanne d'Arc as a continuing act of masquerading. The work underscores Rogers' conviction that gloom can function productively as a commitment to drama and that viewing life as theatre creates a detachment that allows one "to process an otherwise crushing environment of extremes."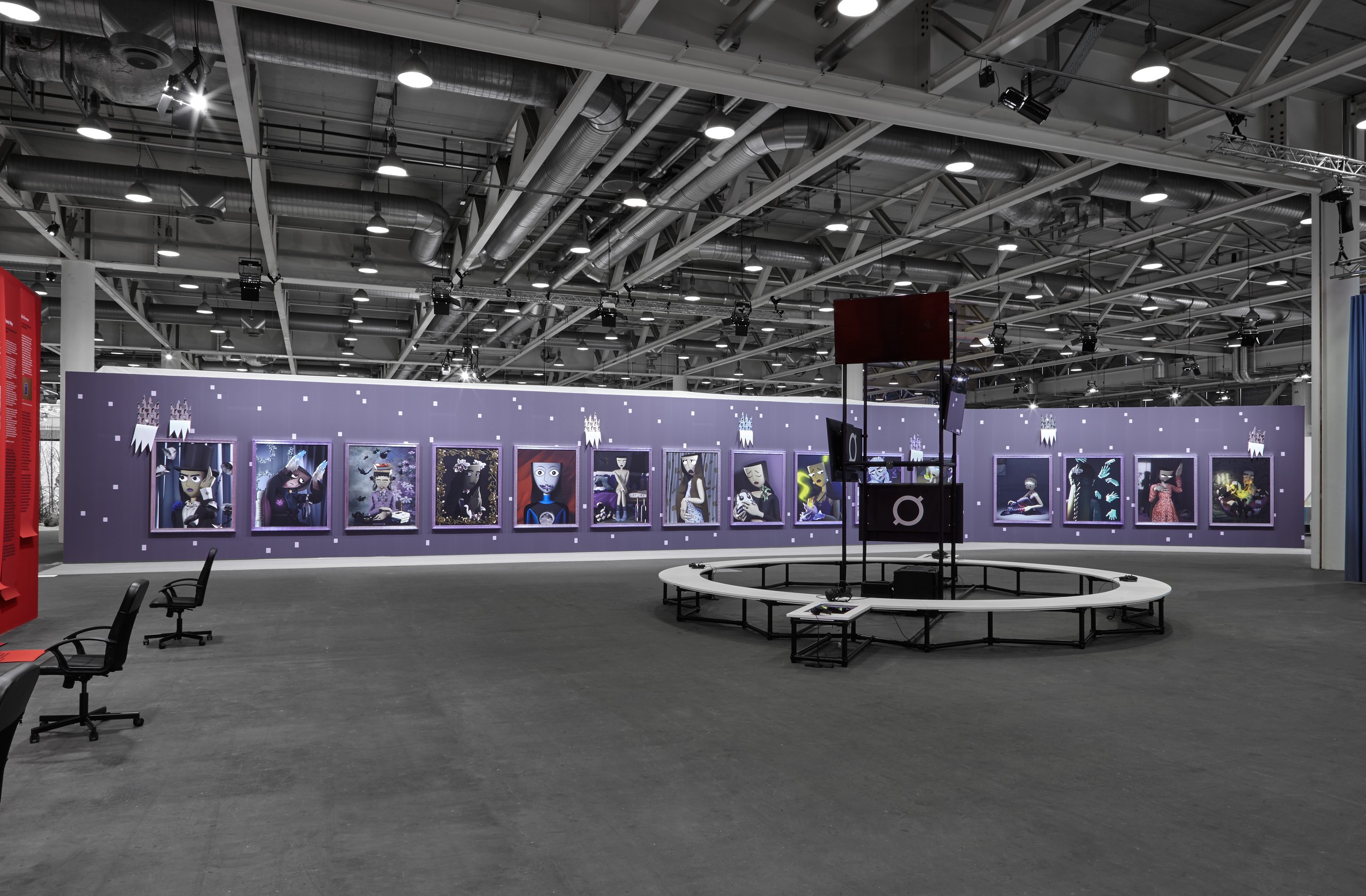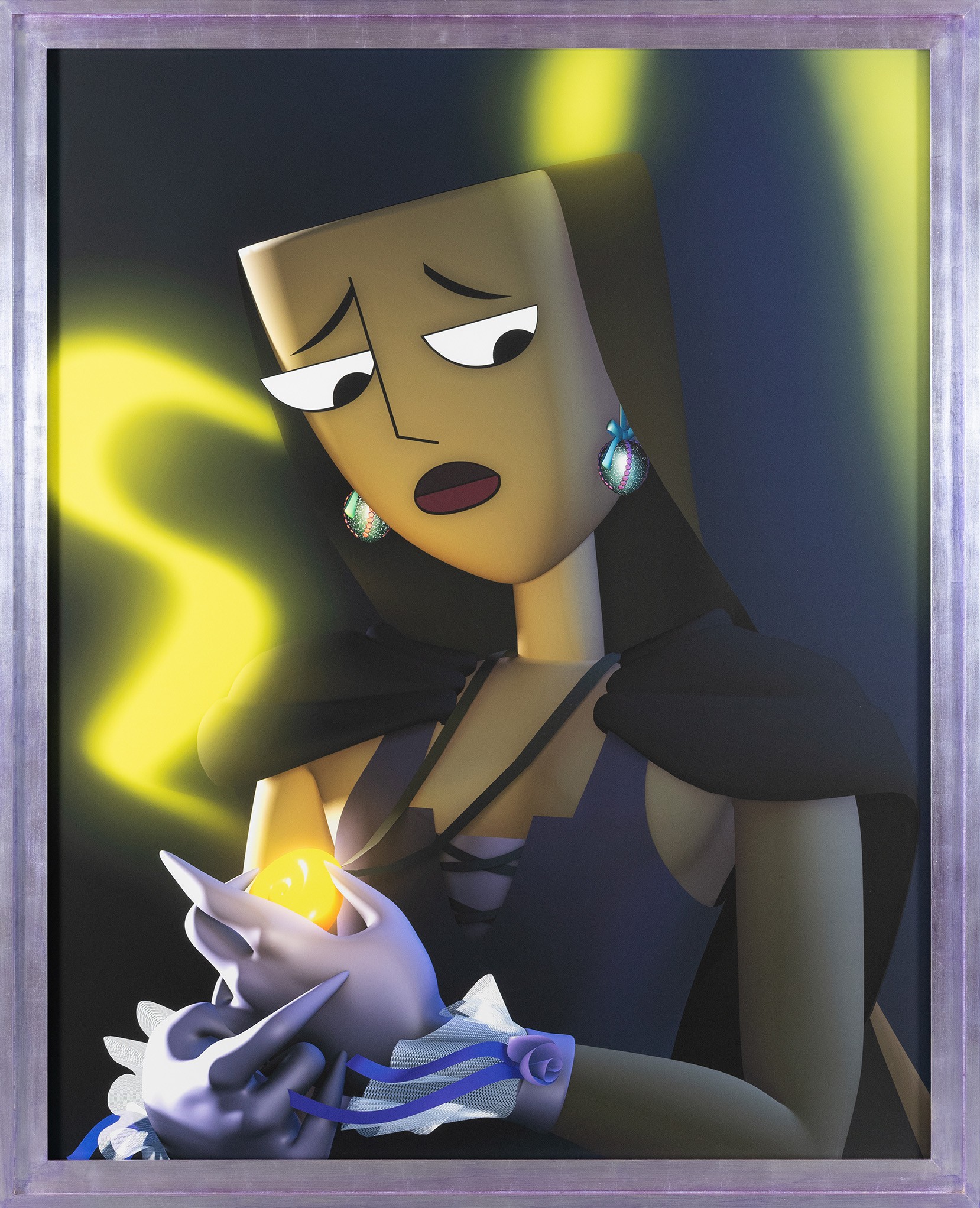 PECTUS EXCAVATUM
Museum für Moderne Kunst, Frankfurt, 2019, curated by Susanne Pfeffer
The real constitutes itself by permanently overlapping with the symbolic and the imaginary. The relative emphasis assigned to the relationships between each of these three elements depends on the individual as well as on his or her presence. In the work of Bunny Rogers, affect, experience, identification and community, fiction and reality, imagination and physical presence merge into a present subject whose altered perception represents an entire generation.
We have little knowledge about the invertebrate beings in the pitch-black depths of the oceans; all the wilder have we imagined them for centuries. Giant squids, for example, have never before been seen in their own habitat, only debilitated and confused in harbors or dead on beaches or in the stomachs of sperm whales. As studies of smaller squids show, their sensoria and their brains are highly sensitive, their perception finely discriminating. Their eyes—extremely responsive owing to the relatively low degree of light loss—have insights into the abysses of the seas that remain hidden to us.
In her exhibition Pectus Excavatum, the American artist Bunny Rogers is creating a landscape that subtly intertwines inside and outside, mountain peaks and ocean depths, thus exposing the framework of our conceptions of nature—as precise as they are oversimplified—in which knowledge and experience are inseparably linked with the imagination. Smells give rise to memories, hands freeze in ice. All elements are situated on the boundary between naturalism and fiction; they are both physically present and digital, both experiential space and two-dimensional image.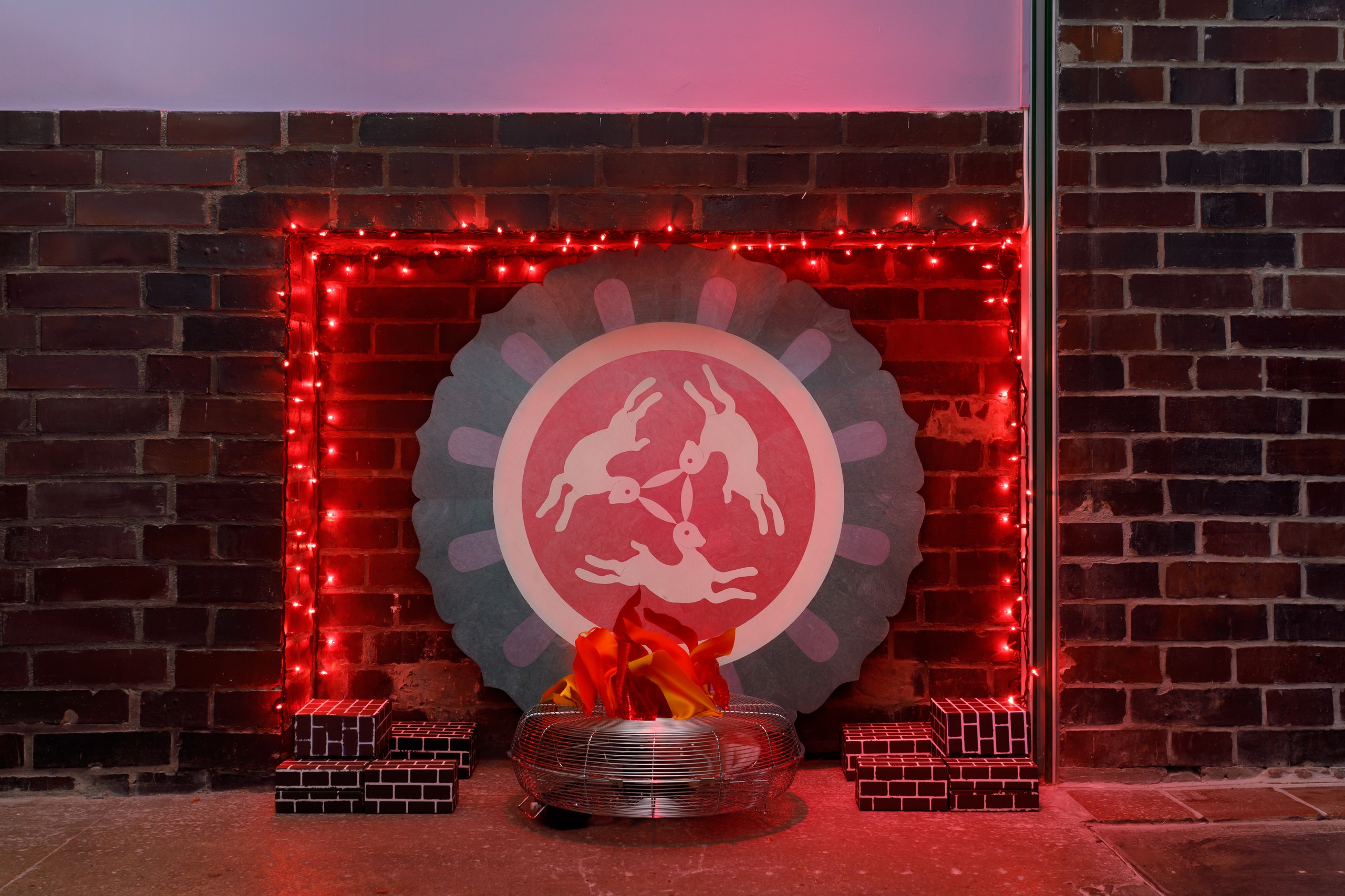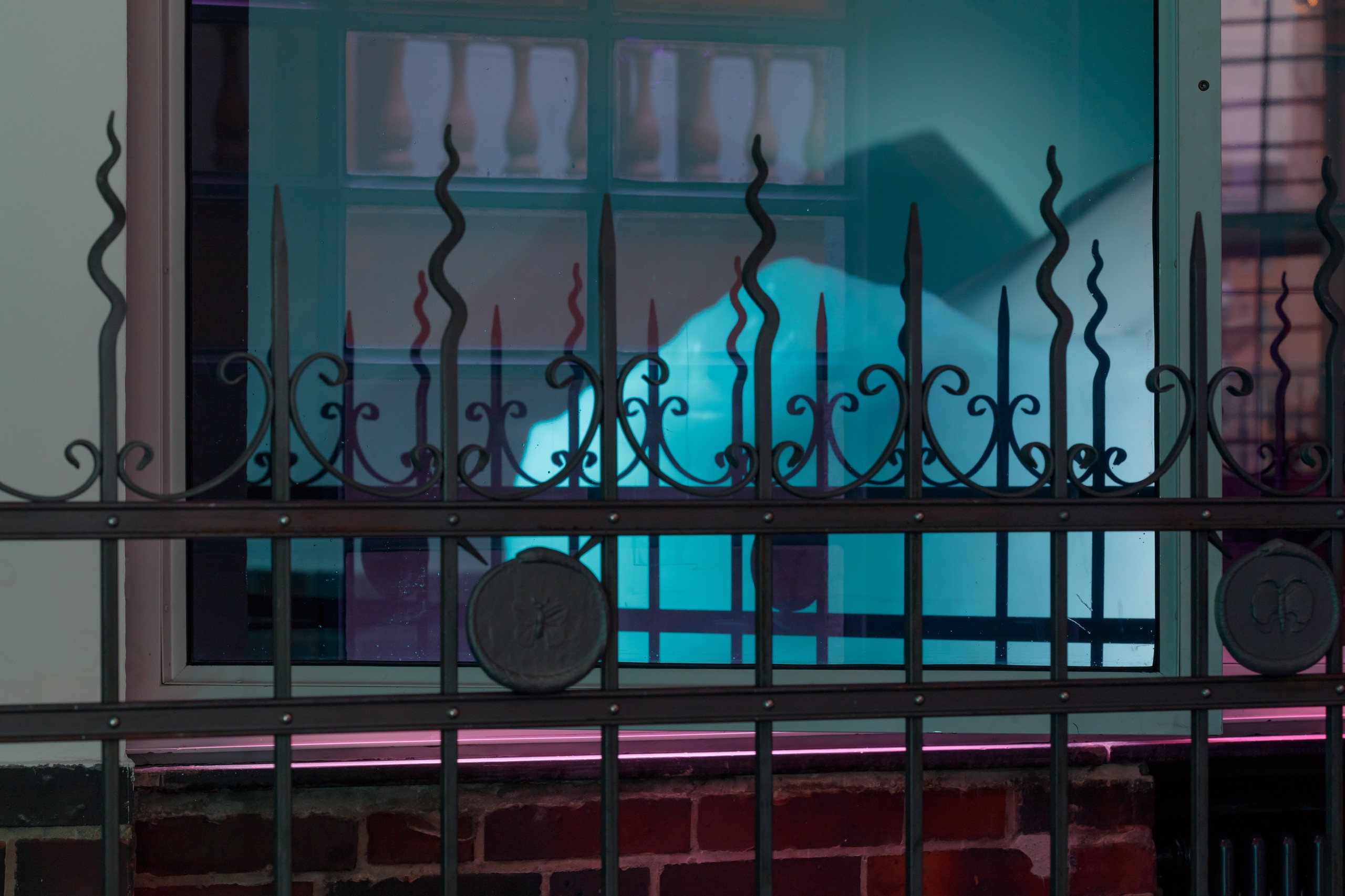 Brig Und Ladder
Whitney Museum of American Art, New York, 2017, curated by Elisabeth Sherman and Margaret Kross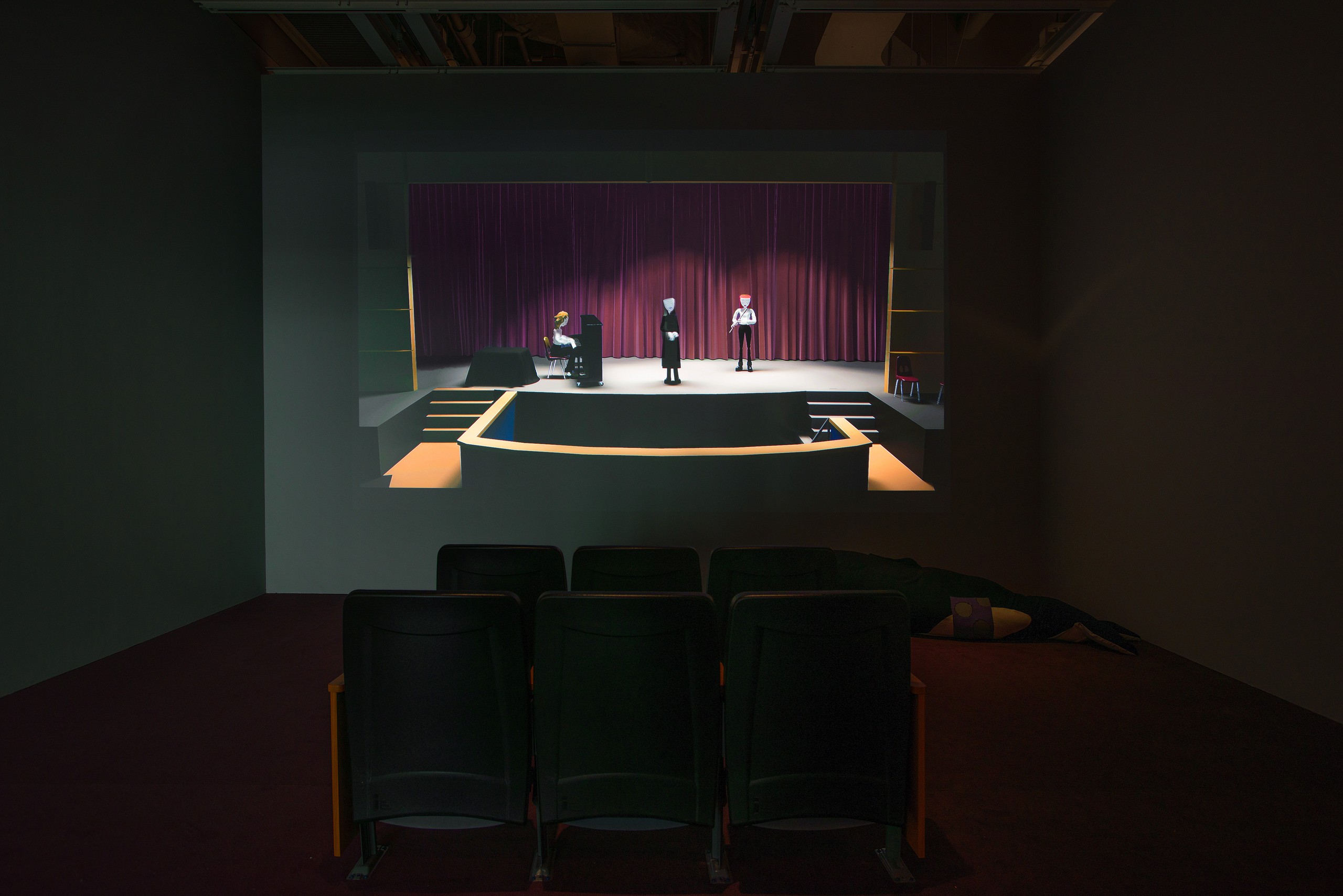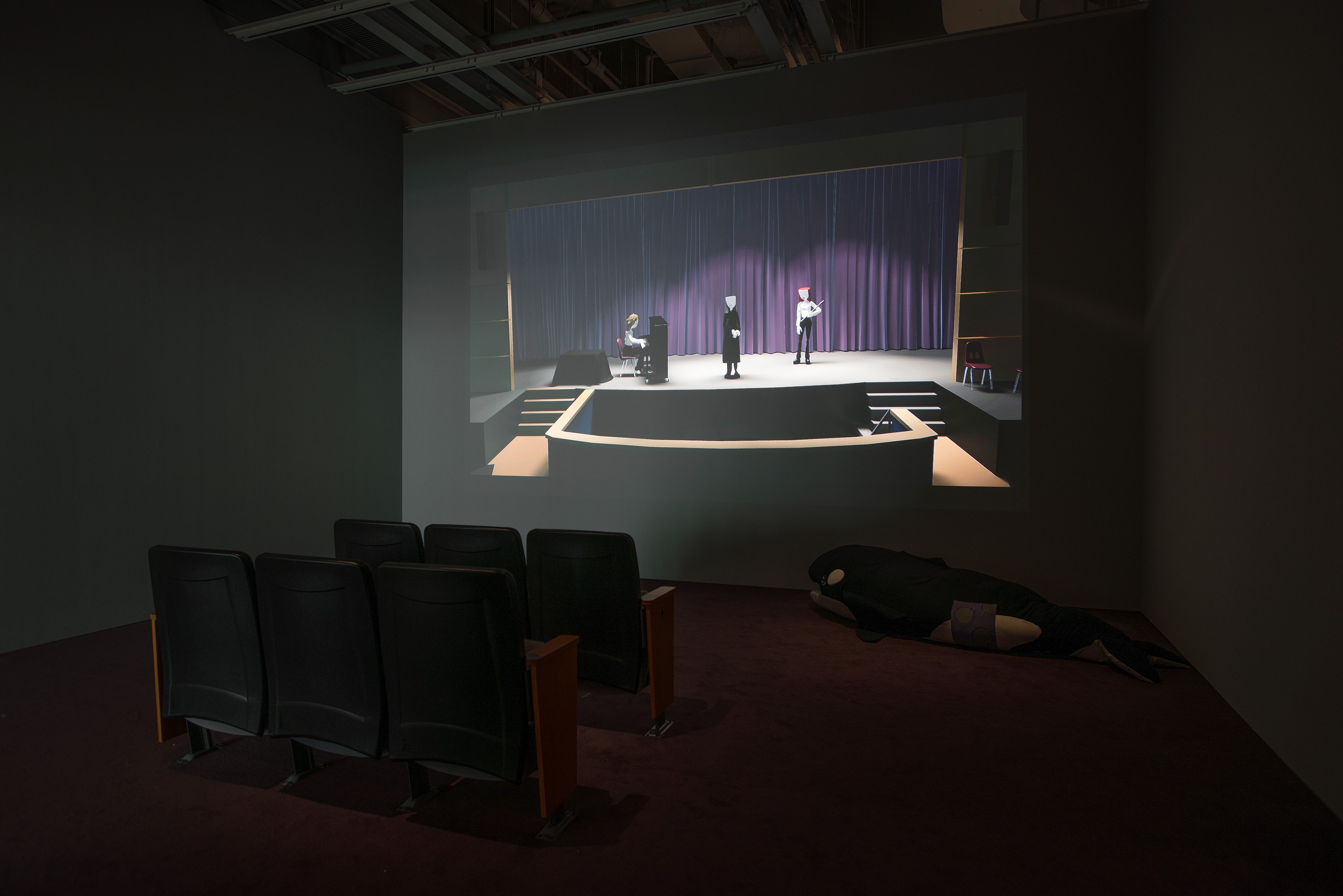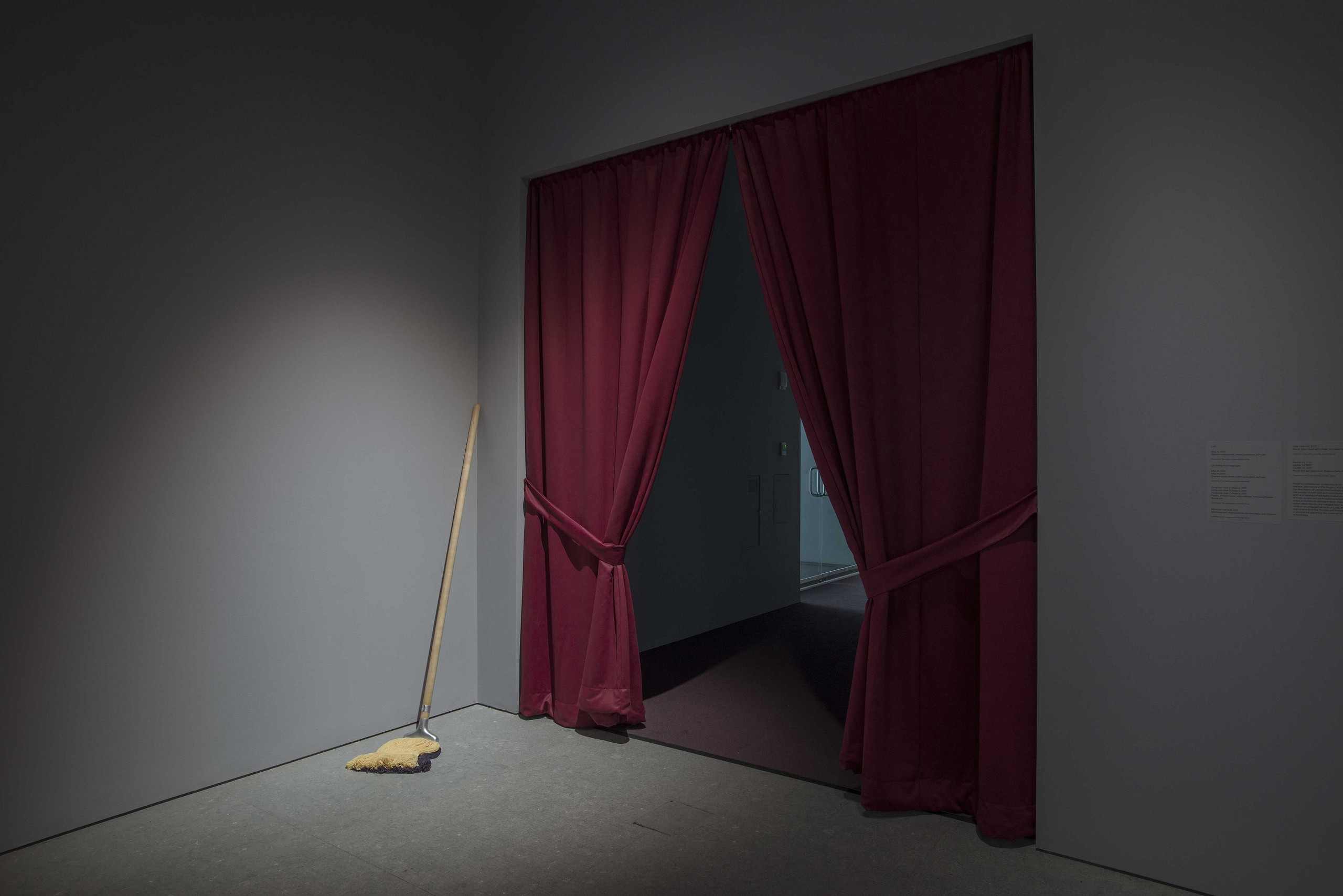 Bunny Rogers (b. 1990) interweaves reality and fiction throughout her work to reflect on experiences of loss, alienation, and community. For her first museum exhibition in the United States, Rogers has realized an installation in two parts. The first resembles a high-school auditorium in which an animated video takes the place of a stage. The second, accessed though a curtain, evokes a backstage area and is populated with sculptures that act as props, awaiting use in a theatrical scene that will never occur. Titled to bury private meanings in a phrase of familiar-sounding words, Bunny Rogers: Brig Und Ladder presents a mysterious and mournful narrative rife with encrypted intimate details of the artist's life.
In building these tableaux and the surreal sculptures that fill them, Rogers aims to materialize her inner world—a personal constellation of TV shows, movies, Internet forums, and common objects—and to connect emotionally with the viewer. Culling from these sources, she reveals how emblems of youth culture have consumed her identity since childhood, much of which she spent online. She also touches on the collective as well as personal trauma of the Columbine High School shooting, which took place when she was nine years old.
Rogers's cast of characters features archetypes of the social outsider and other tragic figures, ranging from the misanthropic outcast Joan from MTV's short-lived animated series Clone High (2002–3) to the SeaWorld orca Tilikum, who killed three people during captivity, eliciting public shock and pity. By juxtaposing plotlines and bringing together an array of avatars for herself, friends, and family, Rogers creates a memorial for failed relationships. The diverse works on view here are united by the suggestion that sincerity and deceit, empathy and violence, are not as opposed as they may seem. Instead, Rogers says "both extremes exist within themselves."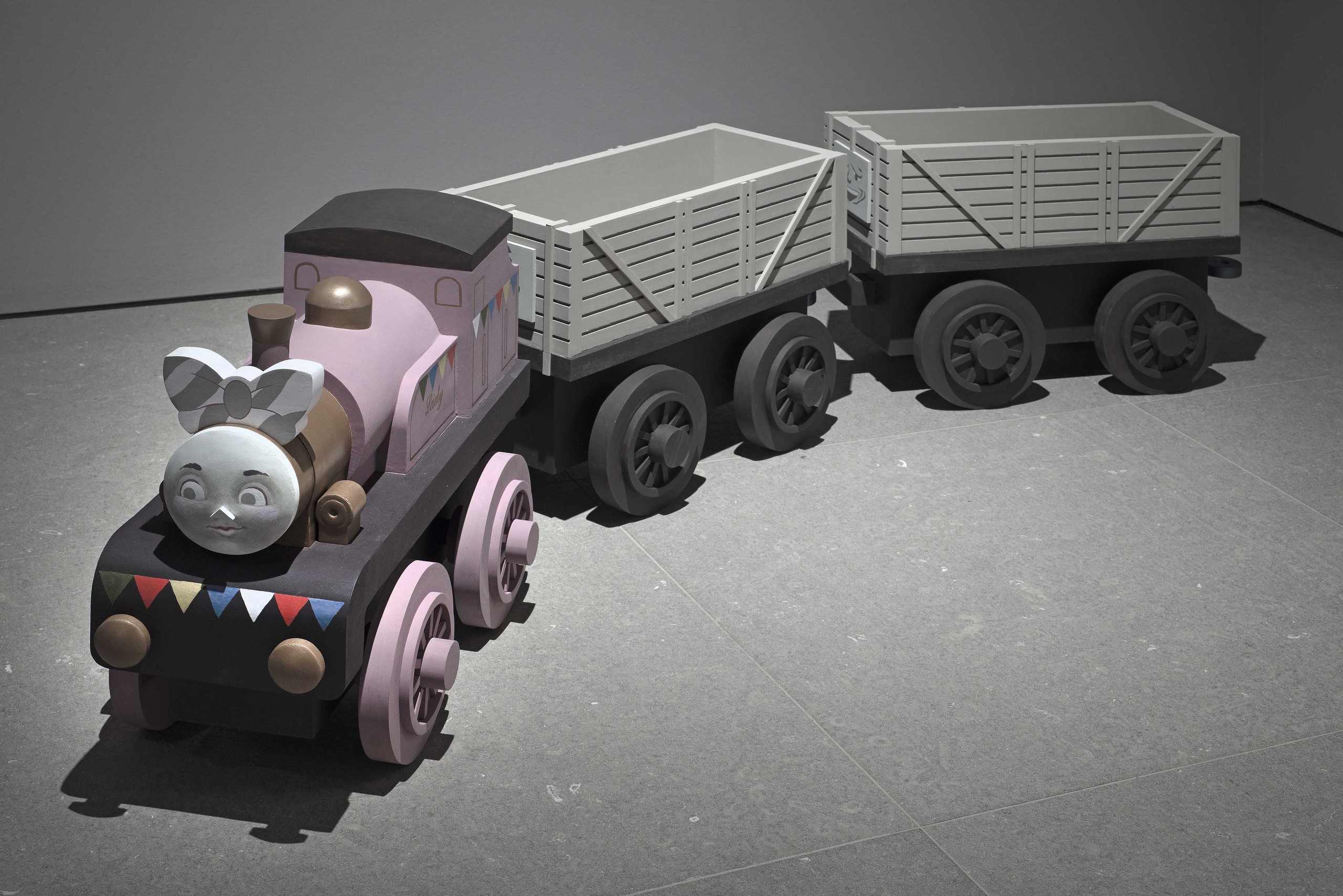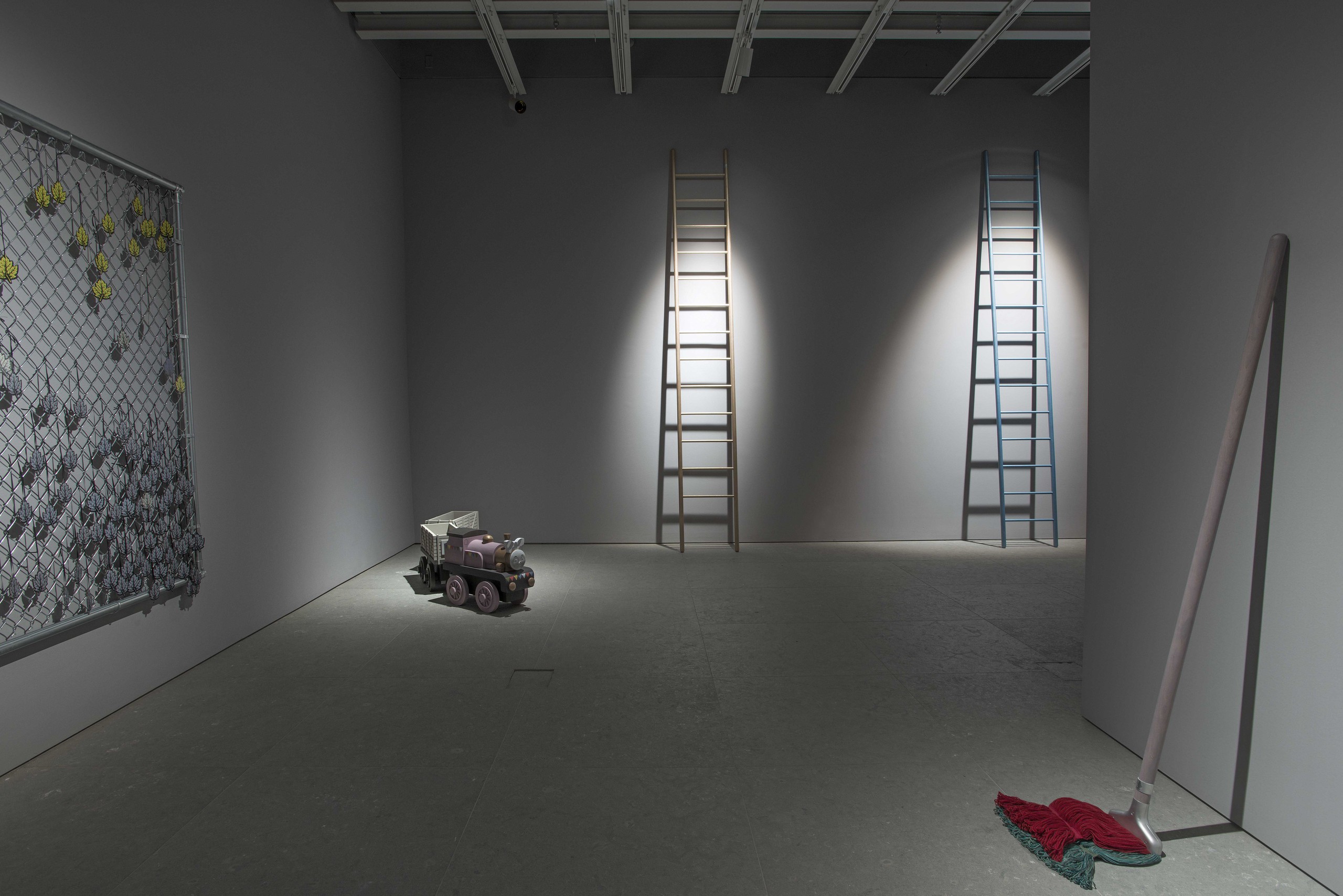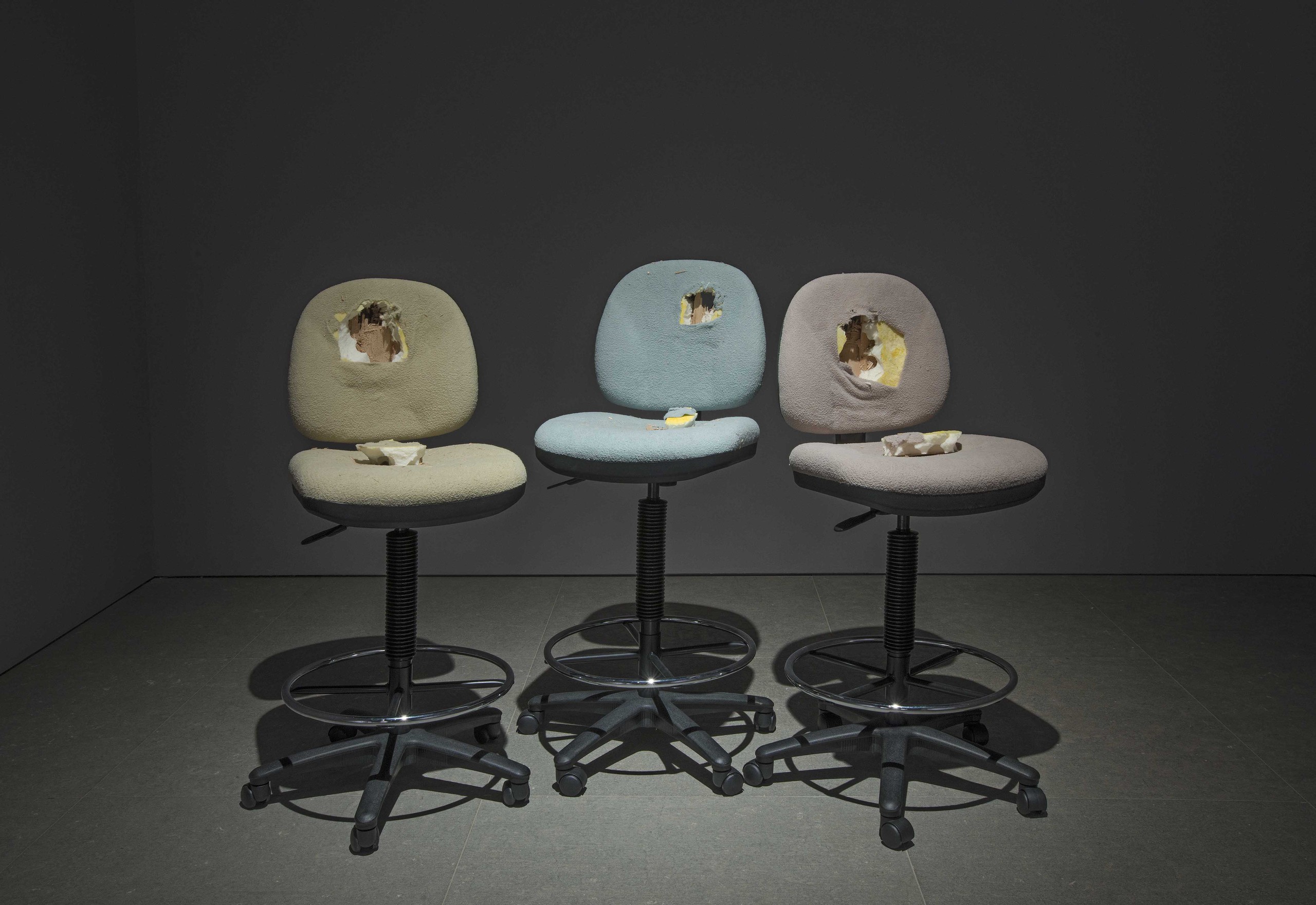 Inattention
Marciano Art Foundation, Los Angeles, 2018
"I feel like I've revealed something private when I'm the most specific about my feelings. So rather than trying to talk about something broad in a broad way, you can talk about something broad in a hyper-specific way."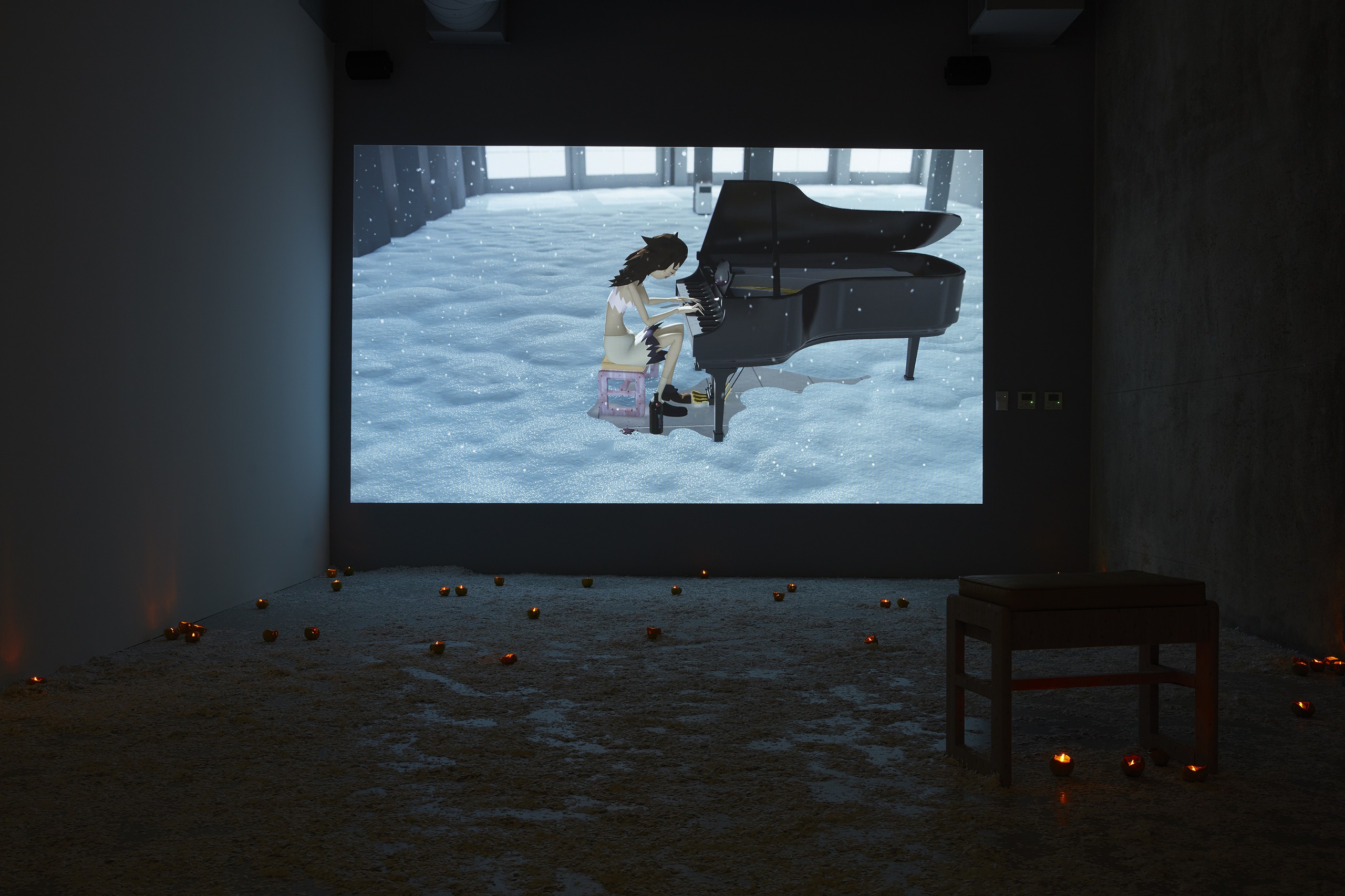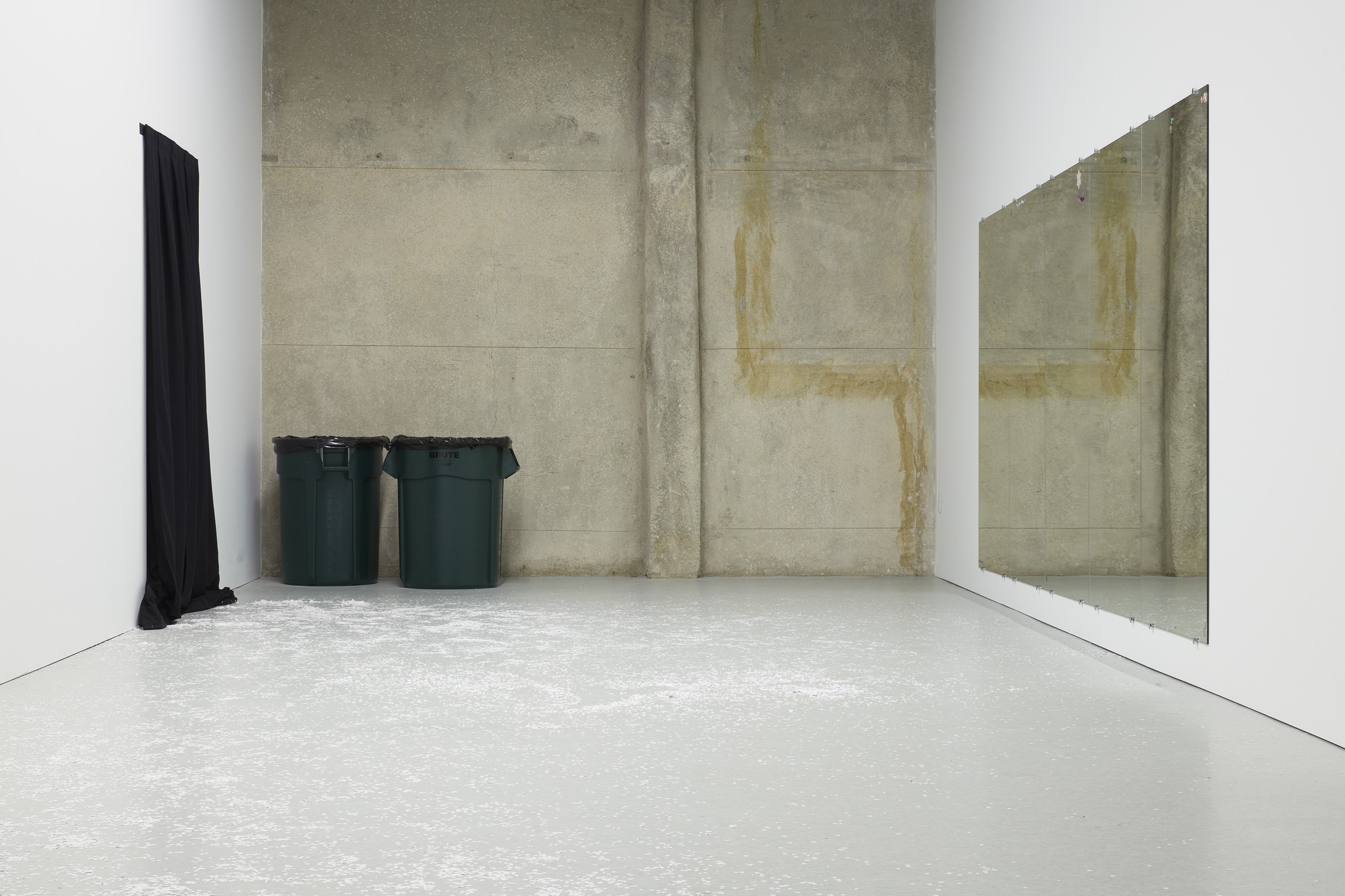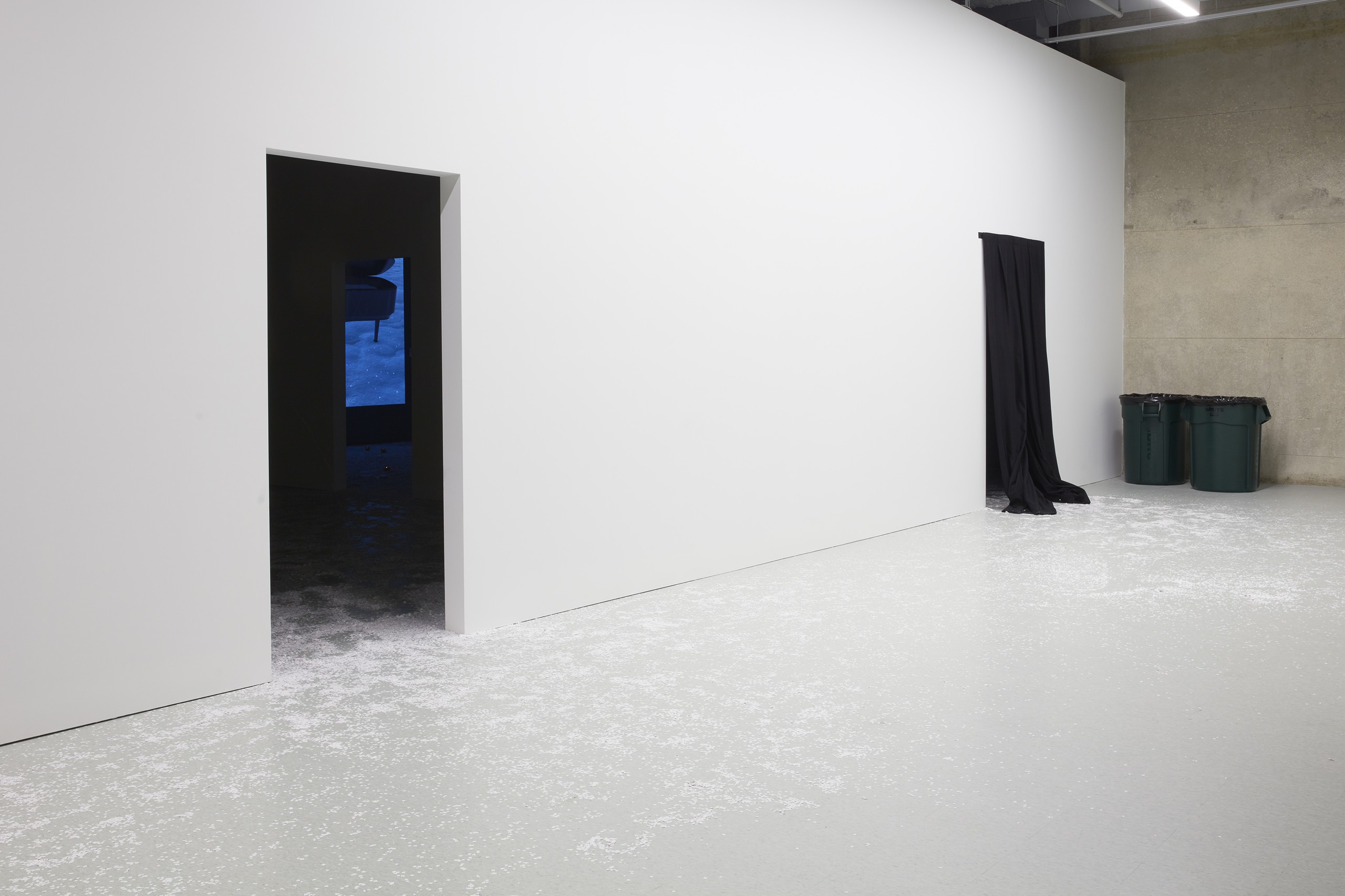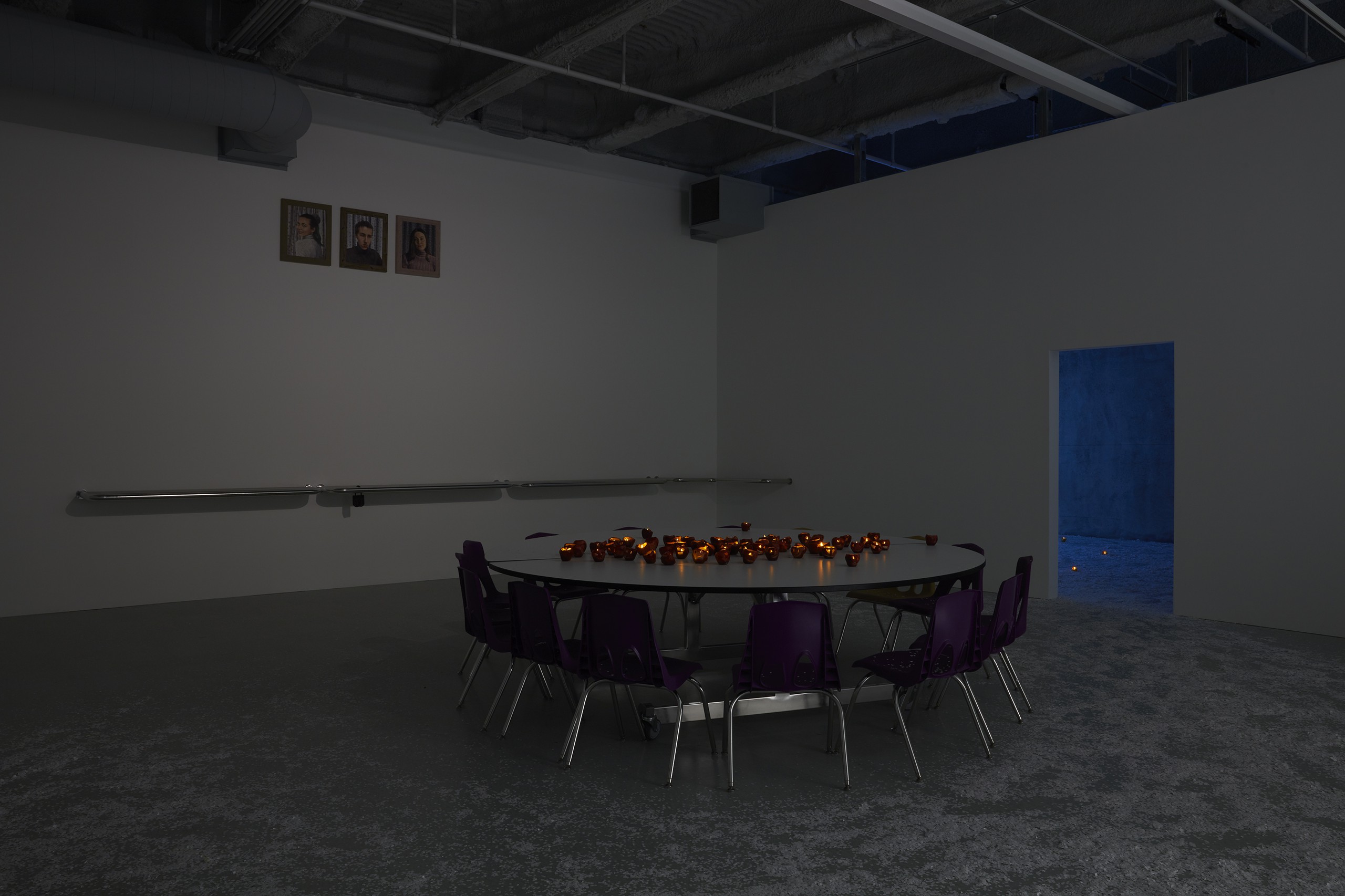 Rogers relies on corrupted memories to piece together a narrative that both mourns its origins and begs for resolution. Her videos, A Very Special Holiday Performance in Columbine Auditorium (2017) and Mandy's Piano Solo in Columbine Cafeteria (2016) depict rehearsals of ceremonies for mourning. In the cafeteria setting, an unnamed character from Clone High (an animated TV series set in a fictional high school filled with clones of famous figures from history) who Rogers refers to as "Mandy" plays piano covers of Elliott Smith songs while drinking copious amounts of red wine. In the auditorium, three cartoon teen girls take the stage to rehearse a song for a ceremony that never happens. Rogers' own voice is heard through the animated character with long hair who sings "Memory" from Cats, Grizabella the Glamour Cat's song in which she reminisces about the great beauty she once was. Surrounding these videos are Rogers's reproductions of typical American high school furnishings. Though not taken directly from Columbine High, the familiar items become stand-in artifacts of the school shooting. They evoke and hold memories of the tragic event but retain their original appearance and functionality.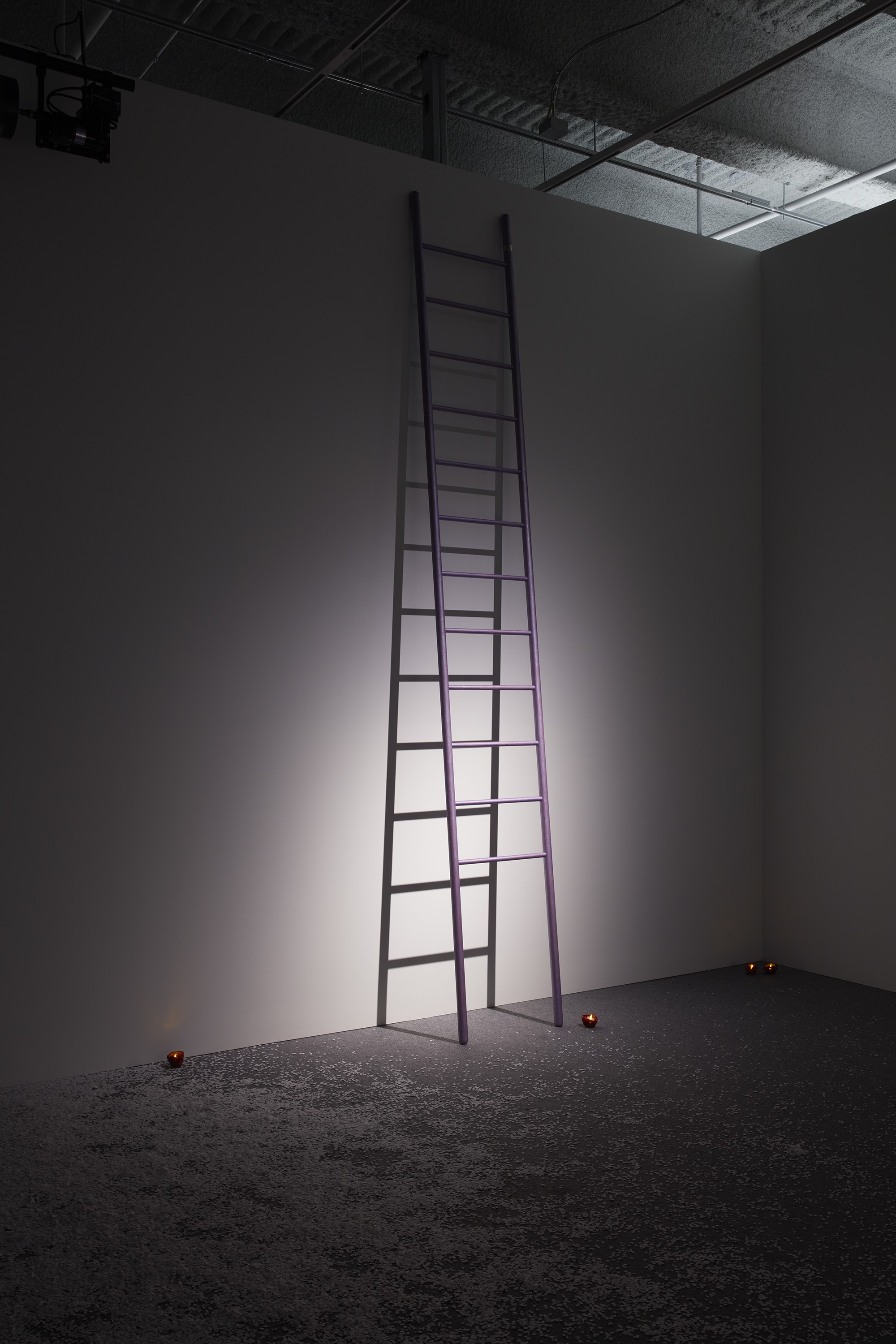 Being There
Louisiana Museum of Modern Art, Humlebaek, 2017, curated by Mathias Ussig Seeberg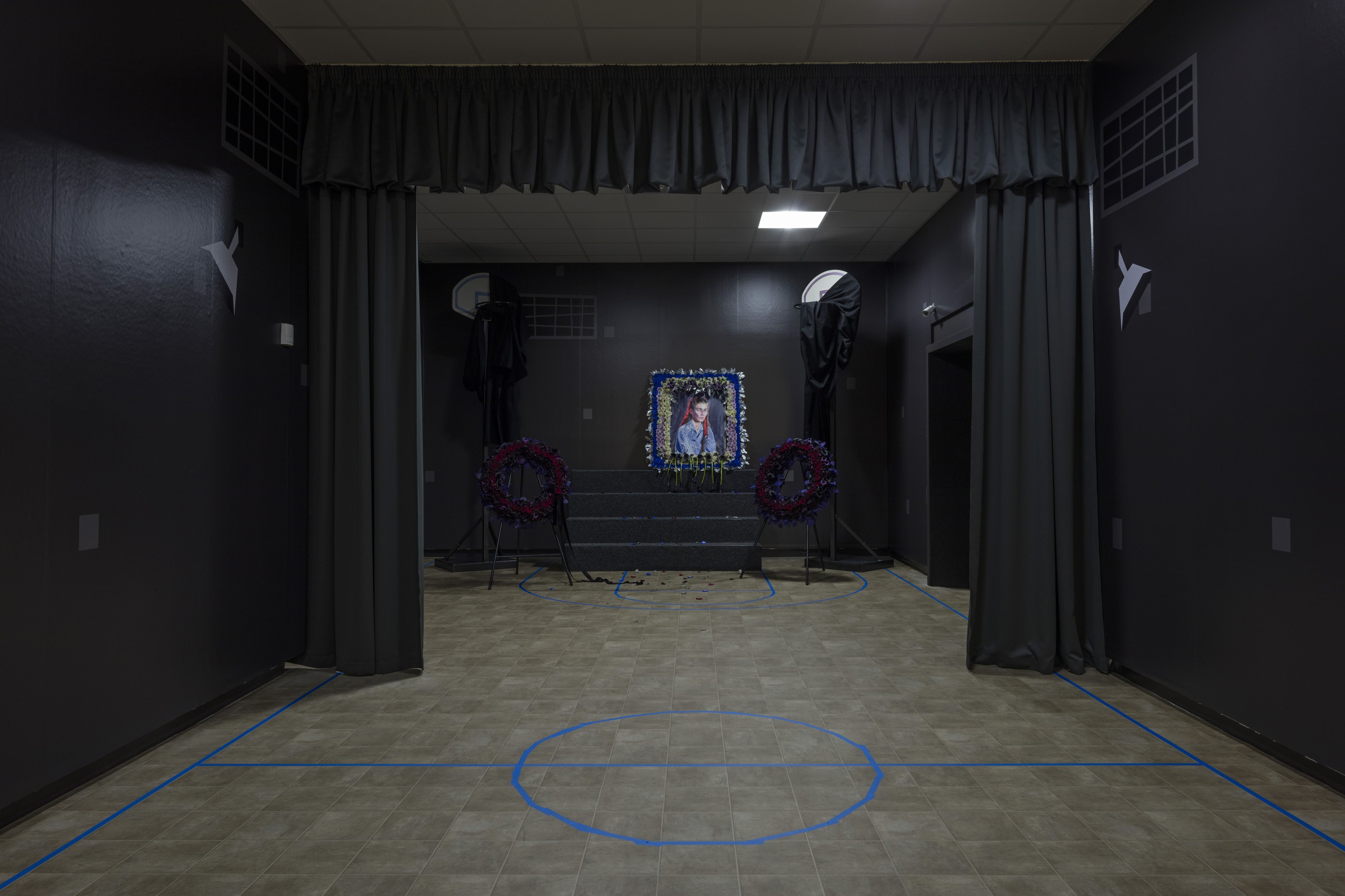 Our lives are increasingly influenced by digital technologies and as a result the perception and concept of body, machine, life,death, sociality, isolation, nature and time are changing and taking on new meanings. At the same time, the notion that there is a physical world that is real, and a digital world that is unreal, seems to be rapidly breaking down.
Bunny Rogers in this exhibition is engaged in exploring how these changes affect the way we live with each other and ourselves, and how we navigate among the ruins of an old world and the building blocks for a new one.
In the exhibition the physical and the digital intermingle. There is no clear distinction between where one ends and the other begins. Perhaps our existence right now can best be described as permanently having a foot in both camps – a state of simultaneous presence and absence, as indicated by the title, BEING THERE.
Bunny Rogers erects a self-initiated memorial to a dead high school student. She creates an image of a collapsed reality between a physical and a virtual existence by linking a one-dimensional comic-strip universe with a number of objects in detailed craftsmanship. The work has been created for the exhibition.
Columbine Cafeteria
Société, Berlin, 2016
My last show at Société was Columbine Library in 2014. I knew early on there would be a second part. I wanted the two main settings where the 1999 Columbine High School shooting took place to be acknowledged. But the ideas needed to be spaced out. I wanted it to be a subsequent experience, even if you didn't know about the first show or didn't see it.
I think of the library as being slow and dark, filled with obstacles. That's also how it looks in police photos. The cafeteria was open and well-lit, with tons of people and bombs hidden in duffel bags in plain sight. The cafeteria was more confusing. There's not the same closure as in the library, where Dylan and Eric committed suicide.
The first show referenced characters from two TV series that I watched when I was younger: Joan of Arc from Clone High and Gaz from Invader Zim. I identified with them. I think of them as being each other's sisters. They are both filled with anger. For Joan, it was complicated. The reality of hatred is that it's often self-hatred. Joan expresses anger toward the person that she loves, so you wonder about whether it was love or hate, and about her capacity to love. I paired Joan and Gaz with Dylan and Eric, in part because I wanted to ask: What does female violence look like? How is it enacted? It's usually just internalized forever.
In this show, the characters, the time, the temperature, and the things in the space have changed. Though Elliott Smith is still present. The project continues to serve as a memorial to him. And furniture still functions as a vessel of history. The chairs, tables, and bookshelves at Columbine experienced the events that happened and held onto them.
In the Snowflake Special episode of Clone High, Joan becomes friends with a new character, who is unnamed, but who we understand to be Mandy Moore. At first, Joan is hostile to Mandy the same way she is to Cleo. In that way, her internalized misogyny is represented and questioned. But there's finally a break when Mandy shows Joan the true meaning of Snowflake Day, which is appreciating friends and supporting one another. They go to a party where people are drinking alcohol, which is rare for cartoons. With tears in her eyes, Joan calls Mandy an angel. I've sometimes felt that way about female friends.
I was talking recently with my friend Leo about why I love things from my past more. Maybe it's because you can't love new things the same way that you loved things when you were younger, so you come to love new things through people, if you care about those people. The media makes it easy to love new things, but it's actually closer to addiction. Loving people is hard.
The media leads to complicated feelings of sympathy and empathy. I have never been to Columbine, but the media made a big impact on me, and now I have strong feelings about it. Things like the internalized misogyny and alcohol abuse that I saw in the form of a cartoon were nevertheless part of the culture around me. In some ways, I think cartoons and theatre are good ways to talk about things like that. I don't want to actually transport people to these places. They anyway have a place in our collective memory, which leads to subjective mourning.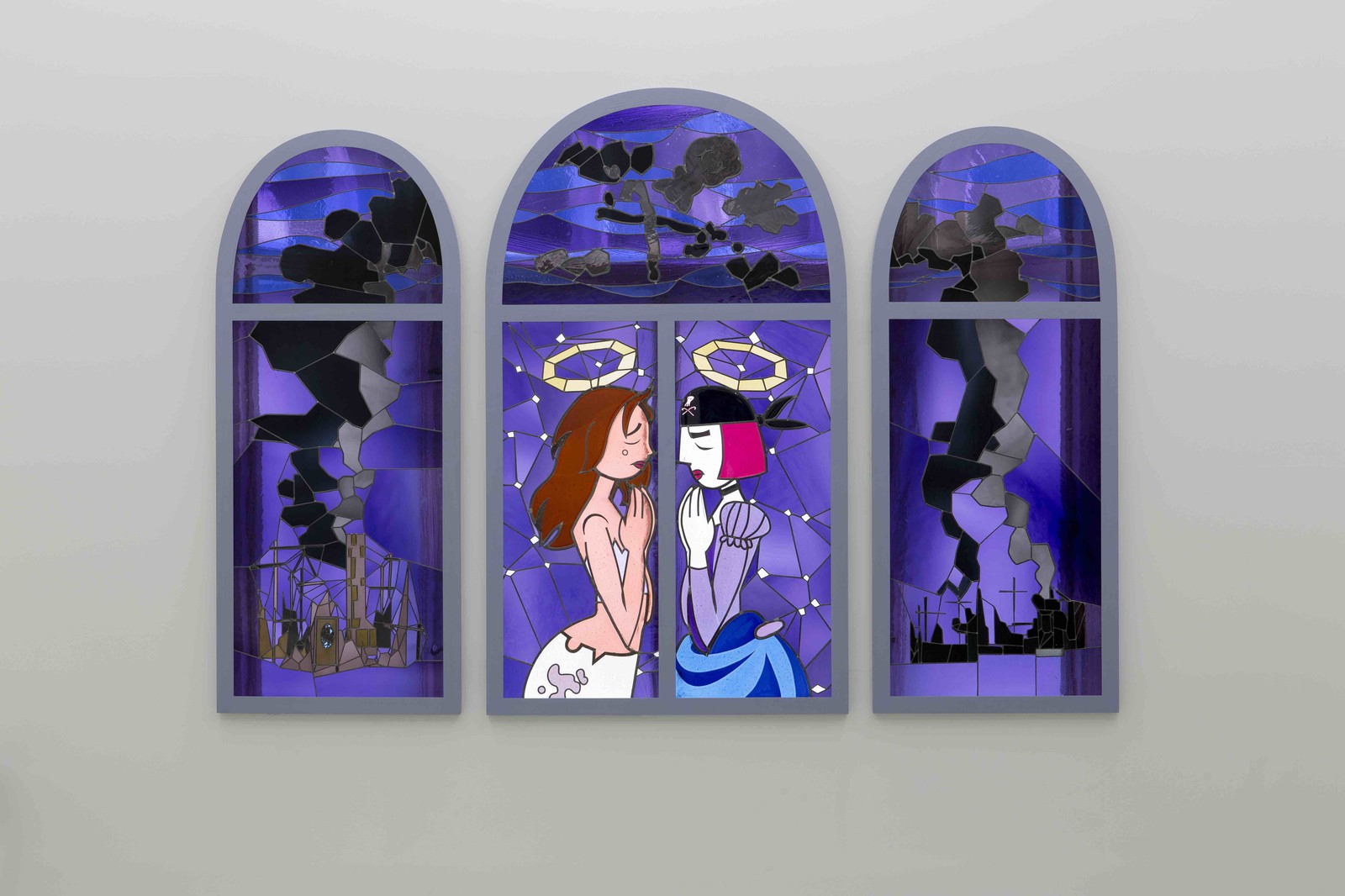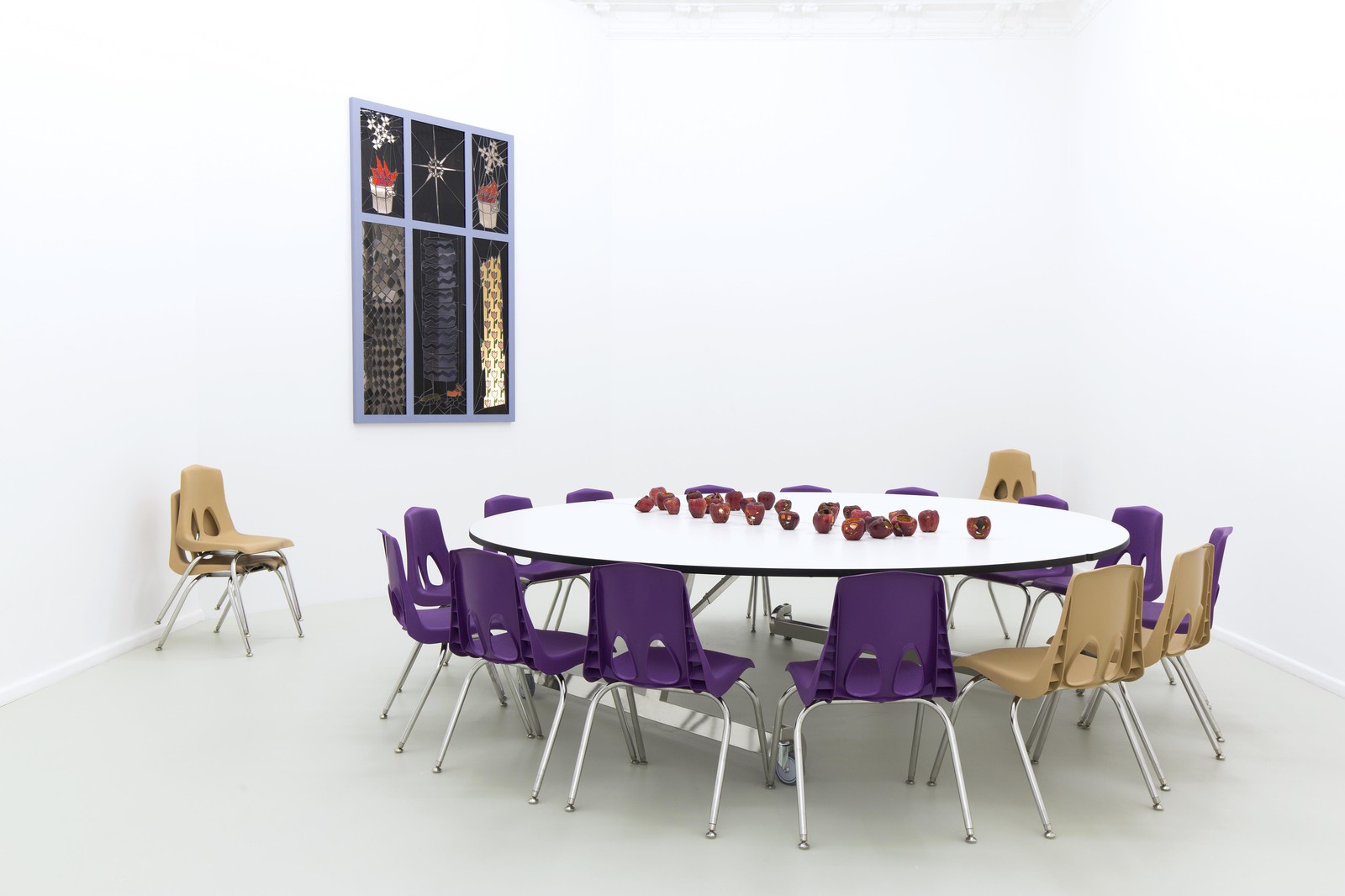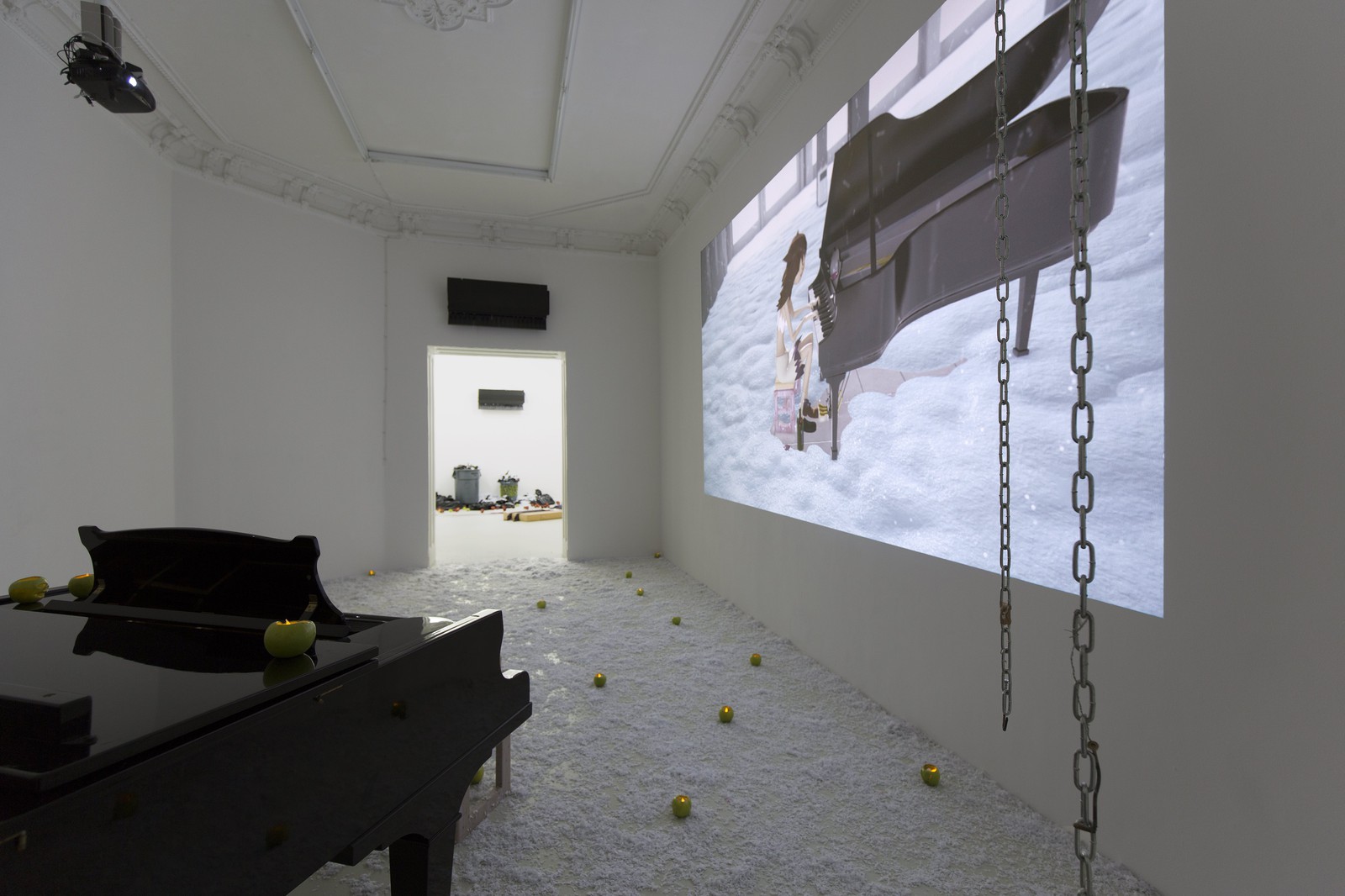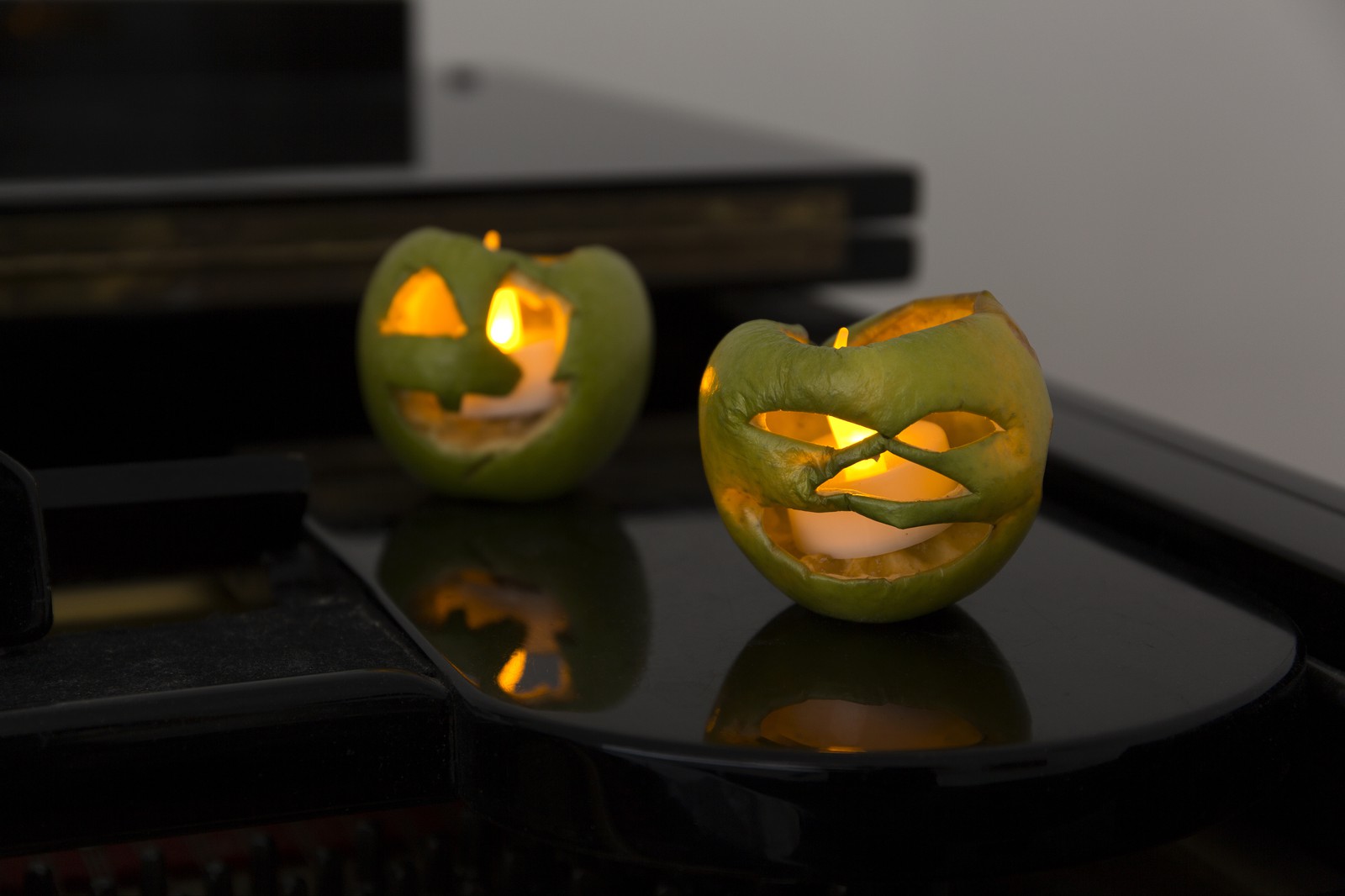 Art Basel Statements 2015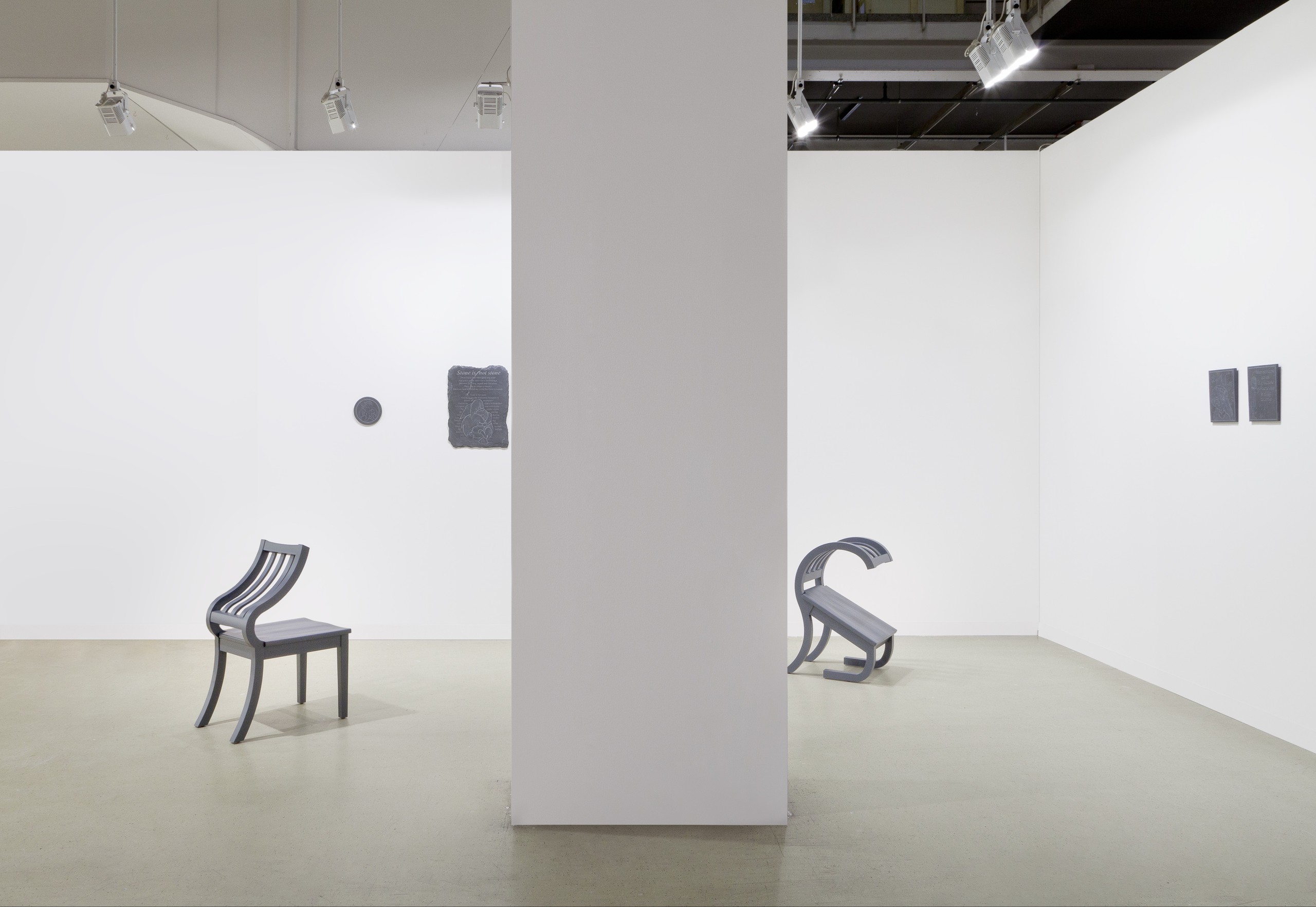 For the Statements section of Art Basel 2015, Rogers has brought together a series of objects relating to mourning. Her installation is something of an homage to the character Michael Scofield, as played by Wentworth Miller, from the TV series Prison Break (2005–2009). Rogers explains that, while watching the show, she developed a strong connection with Michael. When his character died just before the show ended, she became fascinated with the way that she registered his loss, that her deep care for him had peaked, and that she was left with a perpetual sense of emotional and physical detachment, which in fact always existed and always will exist. Though she experienced all this in connection to a TV character, she sees these as facts fundamental to every relationship.
The installation itself includes five wall-mounted pieces of black slate, a material reminiscent of tombstones (as well as the cold, stone walls of a prison), which have been carved with a combination of pictorial motifs and text. One text, a poem called Stone Is Not Stone (1957) by American author Carson McCullers represents a territory and tone similar to Rogers's recent book Cunny Poems (2014). Another text, much shorter, derives from an amateur pattern featured on a site for needlepoint: "When someone leaves, it's because someone else is about to arrive" (the quote is originally from Paulo Coelo's The Zahir). Here too, Rogers connects the quite personal trauma of loss––the death of someone close––with a culture of production and consumption, a communal experience.
The images on the pieces of slate derive mainly from the world of Neopets, a virtual pet website complete with virtual currency that was popular among pre-teens in the early 2000s. Rogers is interested in the way that Neopets (or similar sites) can be all-consuming for users, and how users can identify with specific characters (like she did herself). She sees the Internet as having a complicated relationship to concepts such as fantasy and reality: Peoples' relationships, activities, and subjectivities online are affected by those offline ("in the real world"), and vice versa.
Rogers's installation for Art Basel Statements 2015 also includes two custom-made chairs. In Rogers's work, chairs are a recurring motif filled with symbolism, and she designed these two so that they slope forward dramatically, almost in a cartoonish way, as if pantomiming depression. The chairs, like visual stand-ins for those mourned and those who mourn, are slate grey in color. Thus, their slatted backs make a visual pun on prison bars, another connection to Michael and Prison Break.
Through the works' grey palette, a couple of subtle allusions to the TV show Prison Break, and the fair booth's architectural features––a concrete floor, no windows––Rogers's installation paints a somber picture. And, like her recent solo exhibition Columbine Library at Société in Berlin (2014), Rogers's installation sets up a kind of purgatory. In this case, it's be a situation where viewers are confronted with concerns such as death, mourning, trauma, and profound interpersonal relations––both in the highly personal case of Rogers herself, and in terms of all of our identification with icons from mainstream culture.
Columbine Library
Société, Berlin, 2014
Columbine Library was Bunny Rogers's first exhibition at Société. It takes as a backdrop the Columbine High School massacre, which occurred in Colorado, USA, on April 20, 1999. That school shooting, which left 15 dead and 24 injured, resulted in a media frenzy. Fear spread across the country, as did doubts about a culture that creates a spectacle out of vio- lence and the use of firearms, to the point of normalizing them. Many wanted answers about what motivated the perpetrators, Eric Harris and Dylan Klebold. What emerged were portraits of disturbed teenage boys – as well as sobering insights into the pains of adolescence and the trauma of being in high school.
In the media, Harris was portrayed as deranged, and Klebold as prone to depression. They were dehumanized, described as monsters. Psychologically, they couldn't be normal at all; they had to be aberrations, come untethered from social bonds. Any statement about identifying with them was taboo, repressed, tantamount to homicidal or suicidal tendencies, impossible to reconcile with the status quo that so many had put faith in, that was supposed to keep kids safe and alive and in school.
But the culture industry – the media included – thrives on the capacity of spectator-consumers to identify with the representations that it generates and regenerates. And there's a kind of unspoken romance to tragic cases in particular, an attraction to the pain of others, an idolization of those who die young (actors, musicians, artists; self-inflicted or not). Difficult though it may be to believe, that's been the case with Harris and Klebold, too: Rogers discovered a subculture of teenage girls who obsess over them, using the Internet as a forum to express their empathy with the shooters as well as a sexual attraction to them. Not only does this challenge the media's portraits of Harris and Klebold, it in fact forces us to face an inconvenient truth – that a death drive, rage, vulnerability, difficulties expressing oneself and integrating socially, and even a capacity for atrocities are categorically human traits.
Several cultural icons crop up in Columbine Library, setting up a chain of identification always in relation to Rogers herself – the artist, the tie that binds. Perhaps more than we'd like to admit, there's something that unites the perpetrators of a horrific school shooting, the victims, adolescent girls (so often typecast as innocent, pure, and non-violent), a cartoon of an angst-filled teenage girl, one of a rage-filled girl, a captive killer whale turned violent, a pacifist bull from a children's book, and a musician who succumbed to addiction and depression. As Rogers, a kind of medium for the subjectivity of the young girl, threads together uncanny representations of these cultural icons, she reveals something intimate about herself. At the same time, she exposes societal norms and cultural memory for what they are: collective and constructed.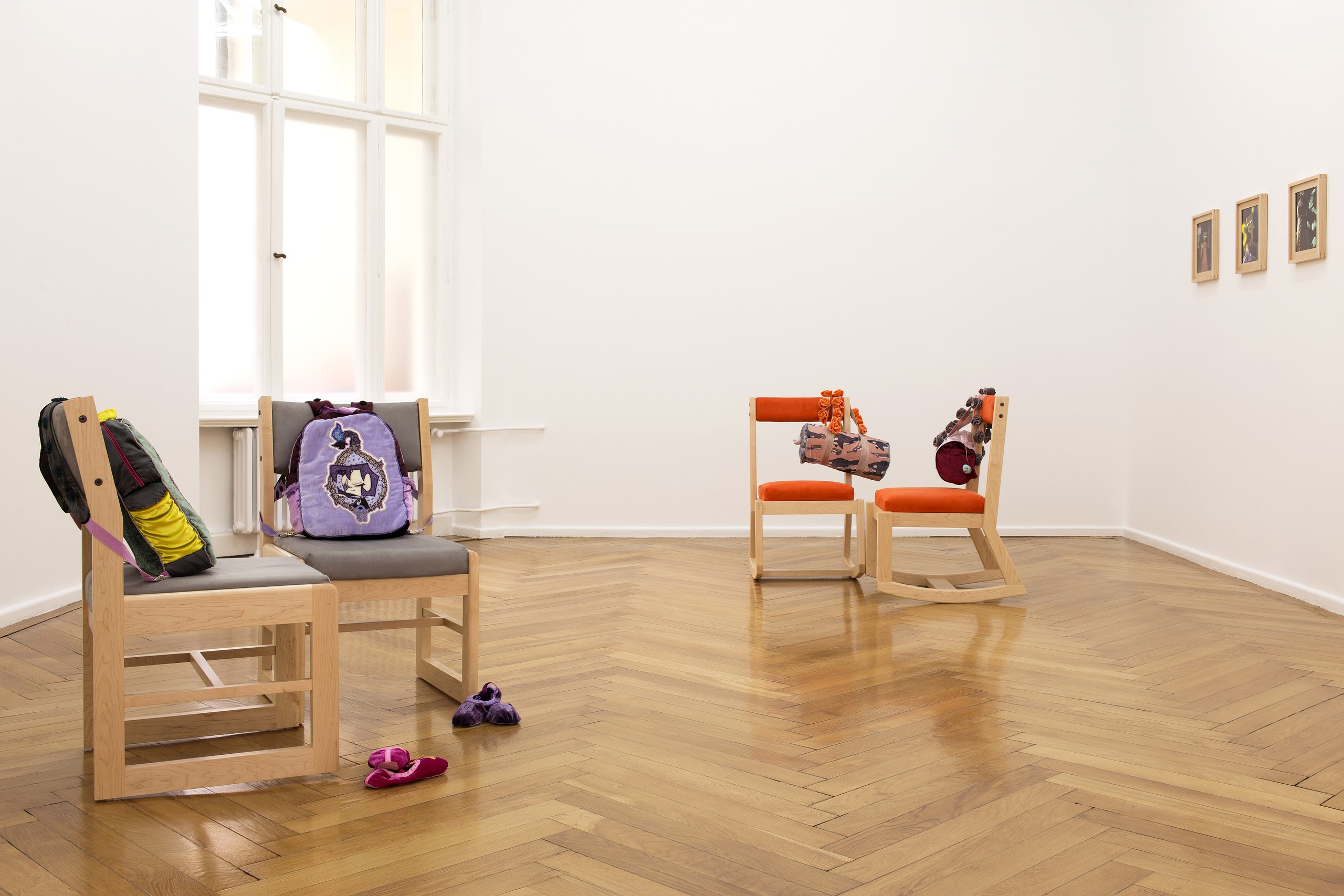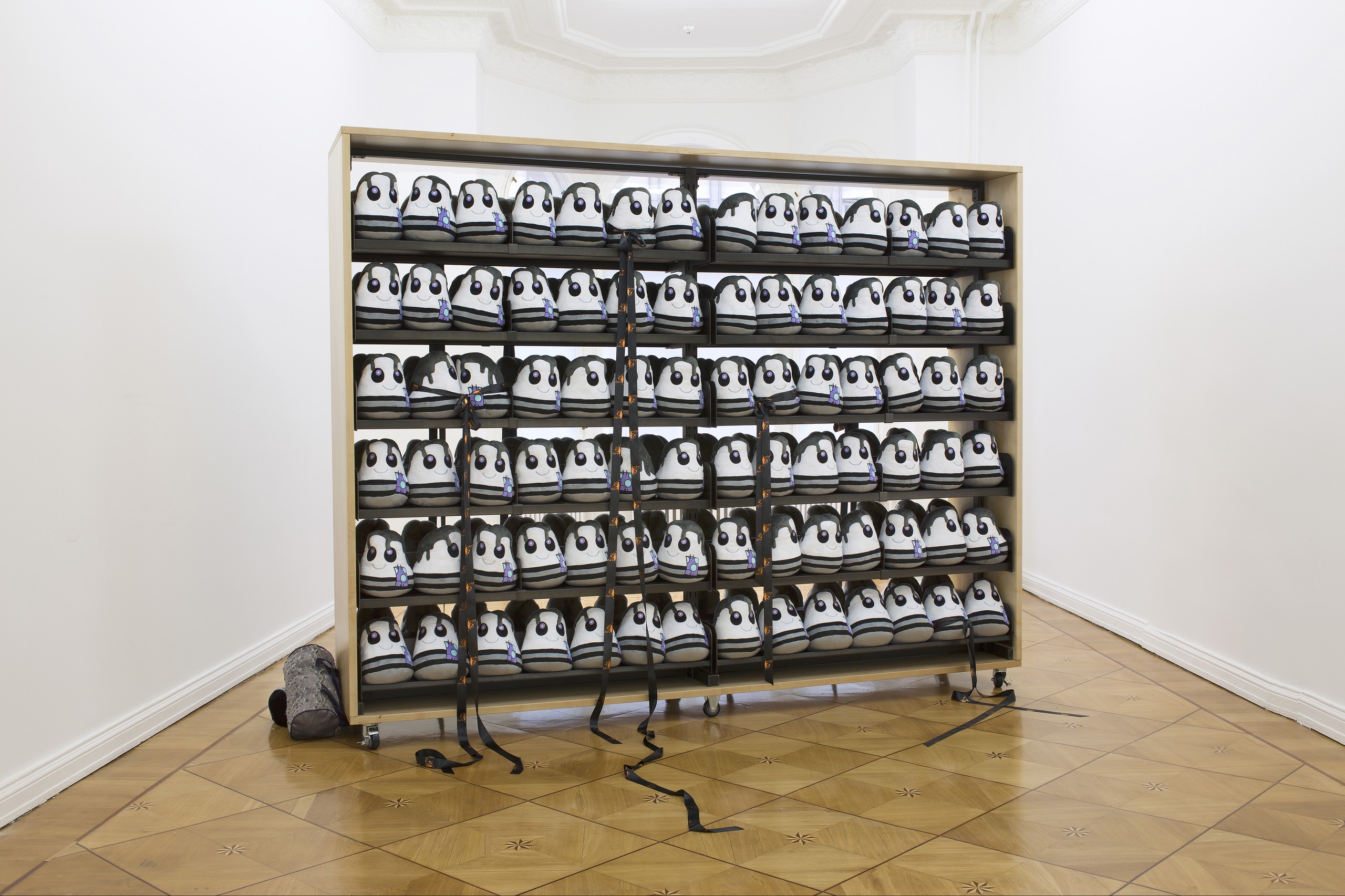 PUBLICATION
Columbine Library
Solo Exhibitions
2022

SculpturePopulaire, Palais Populaire, Berlin

2021

Ms Agony, Thaddaeus Ropac, Salzburg
Art Basel - Parcours, Barfüsserplatz, Basel

2020

Ms Agony, Société, Berlin

Self Portrait as clone of Jeanne D'Arc, Hamburger Bahnhof – Museum für Gegenwart – Berlin, Berlin

Kind Kingdom, Kunsthaus Bregenz, Bregenz

2019

Art Basel Unlimited under the auspices of Société, Basel
Pectus Excavatum, Zollamt MMK, Frankfurt am Main

2018

"Watch Snowflakes Get Trampled", with Edward Shenk, Hotel Art Pavilion, Brooklyn
Inattention, Marciano Art Foundation, Los Angeles

2017

Brig Und Ladder, Whitney Museum of American Art, New York

2016

Columbine Cafeteria, Greenspon Gallery,  New York
WRJNGER, Co-curated by Simon Castets and Hans Ulrich Obrist, Foundation de 11 Lijnen, Oudenburg
Columbine Cafeteria, Société, Berlin

2015

jrasjr, Co-Workers, le réseau comme artiste, Musée d'Art Moderne, Paris
Art Basel Statements under the auspices of Société, Basel

2014

Columbine Library, Société, Berlin
Unusuble chair, Important Projects, Oakland

2013

Afterlife are belong to me, Sandy Brown, Berlin
Shades of berny, Appendix Project Space, Portland
If I Die Young, 319 Scholes, New York

2012

Questions on Ice, Generation Works, Tacoma
Group Exhibitions
2022

ANOTHER SURREALISM, Denfrie, Kopenhagen

Boros Collection #4, Boros Collection, Berlin
Der bewohnte Garten, Gut Hasselrath

2021

Anne Imhof – CARTE BLANCHE, Palais de Tokyo, Paris

2019

The Art Happens Here: Net Art's Archival Poetics, New Museum, New York

2018

In Tune with the World, Fondation Louis Vuitton, Paris
On Struggling to Remain Present When You Want To Disappear, OCAT Shanghai, Shanghai

2017

Being There, Louisiana Museum of Modern Art, Humlebaek
Americans 2017, 89plus, Curated by Simon Castets and Hans Ulrich Obrist, LUMA Westbau, Zurich
moving is in every direction. Environments – Installations – Narrative Spaces, Hamburger Bahnhof, Berlin

2016

Ministerstwo Spraw Wewnętrznych. Intymność jako tekst, Muzeum Sztuki Nowoczesnej, Warsaw
High Anxiety: New Acquisitions, The Rubell Family Collection, Miami
Mined Control, as it stands, Los Angeles
Pure Fiction, Marian Goodman Gallery, Paris
We Are All Traitors, Hessel Museum of Art, Annandale-on-Hudson

2015

Unorthodox, The Jewish Museum, New York
89plus: "Filter Bubble", Luma Westbau, Zurich
Anagramma, curated by CURA, Basement, Rome
The Heart is a Lonely Hunter, YARAT Contemporary Art Centre, Baku
Welcome You're in the Right Place, Sandretto Re Rebaudengo Foundation, Turin
Studio Program Exhibition, Queens Museum, New York
Does Not Equal, W139, Amsterdam
A Sentimental Education, Galerie Andreas Huber, Vienna
Milk Revolution, American Academy, Compiled by CURA, Rome

2014

Warez, Carl Kostyál, London
Private Settings, Art after the Internet, Museum of Modern Art, Warsaw
Today : Morrow, Balice Hertling, New York
Joan Dark, Western Front, Vancouver
Significant Others (I am small, it's the pictures that got big), High Art, Paris
Fool Disclosure, Henningsen Gallery, Copenhagen
Art Post-Internet, Ullens Center for Contemporary Art, Beijing
Raster Raster, Aran Cravey, Los Angeles

2013

Random House, Arcadia Missa, London
Chambers at The Wrong: New Digital Art Biennale, thewrong.org National #Selfie Portrait Gallery, Moving Image, London
Minku, Are You Here?, Springsteen, Baltimore
Mawu-Lisa ii, Courtney Blades, Chicago
Double Indemnity, Cornerhouse, Manchester
Lonely Girl, Martos Gallery, New York
Shades of Berny, Appendix Project Space, Portland
Uncanny Visions IV, Aux Performance Space, Philadelphia
Uniforum: A Place of Nonconsequence, Stamp Gallery at UMD, College Park
Ethira, Arcadia Missa, London
Institute Bianche, Library +, London
4., CEO Gallery, Malmö
Decenter, Abrons Arts Center, New York
Trū Romance, Picture Menu, New York
Open Shape, Kompan Playground, Wichita

2012

Infamous Amplification, hpgrp Gallery, New York
Sex Life, Bodega, Philadelphia
Prrrsona, Little Berlin, Philadelphia

2011

Screen Play, 25 E 13th Street Gallery, New York
Mawu-Lisa, New Gallery London, London
GUT FLORA, 25 E 13th Street Gallery, New York

2010

REAL/LY/FAKE, 25 E 13th Street Gallery, New York
Performances, Readings and Screenings
2020

Poetry reading, Kunsthaus Bregenz, Bregenz

2019

Performance: Sanctuary, Performa Biennial, New York

2018

Poetry reading, with Natalie Shapero, KGB Bar, New York
Poetry reading, with Aria Hughes-Liebling, David Lewis, New York
Poetry reading: Conversations in Contemporary Poetics: Precious Okoyomon and Bunny Rogers, Hauser & Wirth, New York
Poetry reading, Codex,  New York

2017

Poetry reading: WRJNGER, Swiss Institute, New York
Poetry reading, Molasses Books, New York
Poetry reading, The Shed, New York

2016

Poetry reading: We Are All Traitors, Hessel Museum of Art, Annandale-on-Hudson

2015

Lecture: Communicating the Archive : Inscription, University of Gothenburg, Gothenburg
Poetry reading, Konstfack University of Arts, Craft and Design, Stockholm
Poetry reading: Sunday Sessions: It's Not What Happens, It's How You Handle It, MoMA PS1, New York
Poetry reading: Rapport de face à face Hester, New York
Poetry reading: Performa Poetry Series / What if someone told u you were significant ?, A+E Studios, New York
Poetry reading: "My Apologies Accepted", St. Mark's Bookshop, New York
Reading and screening, Poetry will be made by all!, Moderna Museet, Stockholm
Poetry reading: Filter Bubble, Prospectif Cinéma, Centre Pompidou, Paris
Book Launch and Reading of "My Apologies Accepted", KGB Bar, New York

2014

Poetry reading: Wicker Girls, Curated by Rachel Lord, American Medium, New York
Poetry reading: Columbine Library, Musical accompaniment by Joseph Beers, Société, Berlin
Poetry reading: Beers and Brigid Mason, Issue Project Room, New York
Poetry reading: A Striving After Wind, Musical accompaniment by Joey Nikles, Unnameable Books, New York
Poetry reading: Rumours, Model Projects, Vancouver
Poetry reading: Otherless Walls, Queens Museum, New York
Poetry reading: No Petals Left on a Dying Rose, Musical accompaniment by Nathan Whipple, Unnamable Books, New York
Poetry reading: Hero Systems, Molasses Books, New York
Poetry reading: To Fade and Spill Out (And Look at Another's Whole), FJORD, Philadelphia
Poetry reading: Blackmail Series 1, Mellow Pages Library, New York
Poetry reading: New Agendas, Macie Gransion, New York

2013

Poetry reading: Letter to Jane, Gothenburg University, Skogen, Gothenburg
Poetry reading: Lonely Girl Presents: An Evening of Readings, Martos Gallery, New York
Performance and poetry reading: gURLS, Transfer Gallery, New York
Reading: Alone with Other People, LaunchPad, New York
Performance: I'd give anything for another whiff, Novella Gallery, New York
Performance: CON/HAL Live-Con, Wayward Gallery, London
Performance: being(s) connected, Oslo House, London
Screening: Monkey Town 3, Eyebeam, New York
Screening: G1RLZ NITE, The DL , New York
Screening: The Embassy Sweet Sensation Tour, Inkonst, Malmö

2012

Performance: Company Safety, Silvershed, New York
Screening: Heavy Meta, Trinity Square Video, Toronto

2011

Performance: The Real Boob v. 2.0, Double-Double Land, Toronto
Screening, Boxing Day Presents, Toronto

2010

Performance, Diane's Circus, New York